On-Site Chair Massage in Horfield
Offering Office Massage in Horfield and throughout Bristol
Sense Massage Therapy provide on-site massage in Bristol regularly, and office massage, like all massage, has numerous health benefits and has been proven to reduce stress. That's why offering office massage to your staff not only improves staff retention, but also reduces the likelihood of the need for sick days, saving you vast amounts in the long run too. It's a win-win for everybody!
Corporate Massage: The Perfect Way To Make Your Business Stand Out
On-site massage is a great addition to many corporate events, from exhibitions and public marketing campaigns, to corporate days such as team building events or corporate wellness days. Massage can not only help your company stand out, but can offer a friendly and inviting way to begin that initial engagement with new potential customers, as well as leaving them with a lasting impression of your business.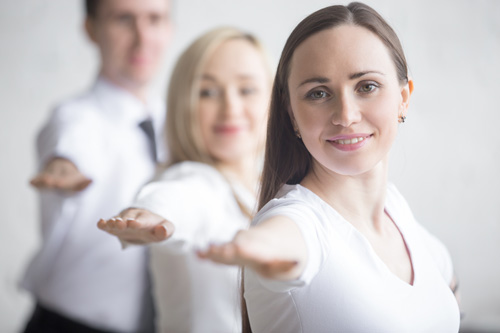 Wellness Days are another great way to treat your staff, hosting an entire day of treats focussed around your staff's health and wellbeing. Alongside our on-site massage treatments, Sense also offer instructor-lead classes tailored for these sorts of events, such as mindfulness and yoga, which you can combine with some of our other wellness day ideas that we posted on our blog here.
As well as providing on-site massage for offices and large corporate events, Sense Massage also caters for smaller occasions such as community events, offering everything from sports massage at the end of local sportives to relaxation stalls at festivals and fetes. Whatever your event, big or small, we can guarantee that massage will make it so much more memorable for all involved - and will certainly go down a treat every time!
Trust in Sense Massage For a Reliable Service
Our team at Sense Massage have been providing on-site treatments since 2000, and we have hundreds of trained therapists based all around the UK, with many based near Horfield, ready to make your next event a huge hit! With our comprehensive experience organising on-site massage for all events, big or small, you could say we're the McDonalds of massage: you can trust in Sense to deliver a perfect service every time.
Want to find out more about what we can do for you? Speak with one of our team members today, check out our prices or click here for a free online quote.
We're also available in: Stapleton, Cotham, Westbury on Trym, Bristol, Henbury, Frenchay, Fishponds, Knowle, Brislington and Clifton.