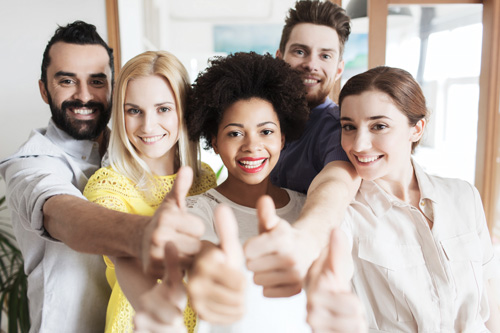 Immerse your team in the ultimate relaxation experience with a Sense Wellness Day, a comprehensive package that combines three of our most sought-after services: yoga, on-site chair massage, and mindfulness.
We collaborate with you to personalise the day to meet your unique needs, ensuring a memorable and rejuvenating experience for your team. Here's an example of a typical Sense Wellness Day package for 15 participants, each receiving a 15-minute consecutive on-site massage treatment:
Start the day with a refreshing beginner's yoga class, focusing on fundamental yoga poses, postures, stretches, and breathing techniques to enhance flexibility and promote relaxation. Our yoga sessions are designed for optimal group sizes of approximately 15 participants, and we provide all necessary mats. Classes can be held in a spacious indoor room or outdoors, weather and facilities permitting.
 
Throughout the day, treat your team to soothing and revitalising on-site chair massage treatments, expertly performed by our skilled therapists. These treatments can be conveniently conducted in a nearby quiet location, such as an unused meeting room or office space.
 
Conclude the Sense Wellness Day with a tranquil mindfulness session, guiding participants in calming techniques that encourage stress reduction and mental well-being.
Experience the benefits of incorporating wellness practices into your workplace with Sense Wellness Days, designed to boost employee morale, productivity, and overall health. To learn more about our offerings and how they can improve your team's well-being, contact our dedicated team of professionals on 0800 488 0606.
Morning Yoga Class (1 hour)
Onsite Massages (5 hours)
Afternoon Mindfulness Session (1 hour)
Total cost £650.00