Workplace Massage in Fishponds
On-site Massage in Fishponds
Looking for on-site massage in Fishponds? You've come to the right place. We have a large number of therapists available in your area ready to provide on-site therapy for whatever occasion you require. From office massage to corporate events, indulge your staff, guests, customers or partners in a relaxing escape from the modern world with a rejuvenating and revitalising treatment. Choose from a number of therapies including reflexology of the hands or feet, Indian head massage or an all-encompassing back, neck and shoulder chair massage.
Corporate Massage Makes for a Memorable Event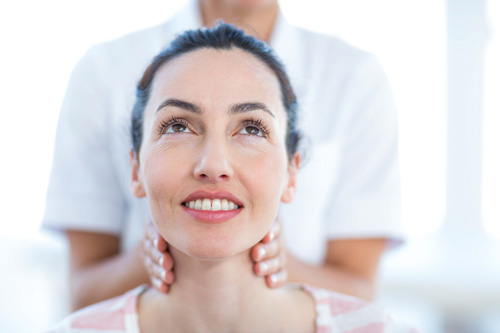 Corporate massage is flexible, fun and memorable for everyone involved, and when it comes to creating an exciting corporate event for partners and staff, or even potential customers, countless companies have found massage to be the most talked-about part of the day. On-site massage is also great for marketing promotions such as exhibitions or campaign stalls; big names such as Volvo have used our services for such events and seen great results!
Offering Bespoke Wellness Day Packages, Unlike Anyone Else in Our Industry
Instead of your regular team-building events for your staff, why not offer them something a little different? Sense Massage Therapy provide bespoke Wellness Day packages, that can include a range of massage treatments, as well as health-oriented classes such as mindfulness and yoga. We create each Wellness Package with your budget and needs in mind, so you and your staff can have the perfect day at the perfect price.
In addition to providing on-site massage for corporate events, we also do massage for home and private events, including everything from evening parties to bigger occasions. We can visit your home for a pamper night in with the girls, making us a perfect addition for Hen Dos and big birthday parties. Alternatively, add massage to the biggest event in your life - your wedding! We regularly provide massage at weddings as it's a wonderful activity for guests to enjoy throughout the day, in between the photos, food and dancing.
Interested in finding out more? View our prices now or call our team anytime to discuss what we can do for you. No matter what your event or budget, we'll be sure to find a solution that's right for you.
We're also available in: Frenchay, Horfield, Stapleton, Cotham, Knowle, Brislington, Bristol, Westbury on Trym, Belluton and Bishop Sutton.