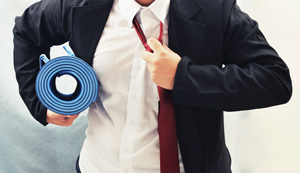 Yoga has evolved into graceful forms of movements that can be used for stress reduction and is beneficial to a variety of health related conditions.
Often described as 'meditation in motion', since the mind is focused on movements and breathing, this gentle practice will help bring calmness to the mind.
Physically, yoga will also increase endurance, strength and flexibility and is an excellent form of exercise.
An average yoga class size will have approximately 15 participants and classes last for one hour or can be split into 2 x 30 minute class.
The cost for one class for your staff is £185.00 excluding VAT.