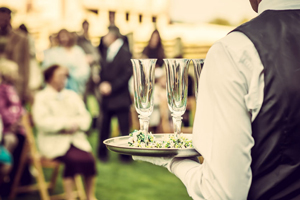 Providing onsite chair massage at your corporate event is an excellent way to promote wellbeing your occasion and bring a special vibrant element.
We can meet any size or demand of event at a single or multiple locations.
Here are some of the most popular events:
Exhibitions and Trade Shows – keep your delegates happy and focused all day long by providing massage treatments
Corporate Events – from conferences through to product launches and seminars, our excellent therapists will keep your staff happy and alert
Massage On Set – For film and television. Ideal for cast and crew during production and of course the celebratory wrap party.
Hospitality Events – Weddings, parties, golf days and grand openings are all great occasions to bring in a team of therapists to make the day extra exceptional
Training Days – what better way to thank your staff after a hard days training, provide therapists to help retain fresh information.