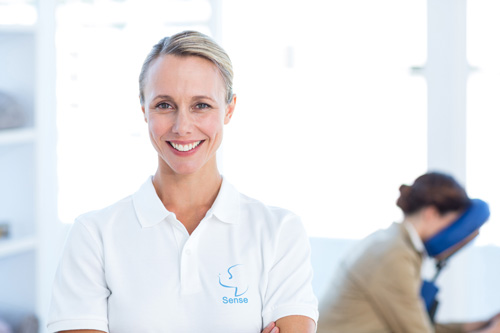 You can trust Sense to provide quality professional corporate massage into your company.
Our fully trained and insured therapists will provide expert massage treatments.
Bringing many benefits to the individual such as helping to alleviate back and shoulder pain. Reducing blood pressure and relaxing the nervous system. Stretches can improve range of motion and circulation which strengthens the immune system. These benefits have been shown to improve alertness and concentration.
Our most popular office massage treatments are: