At Sense Massage we provide massage therapy for all sorts of events.
Some of these include corporate days, however we also offer our services at a variety of other events, a number of which are listed below.
College and University Events
On-site massage services can be a valuable addition to various college and university events, such as open days, student orientations, and stress-relief sessions during exam periods. Students and faculty members can benefit from the relaxation and stress reduction provided by the massage treatments, resulting in a more positive and enjoyable campus experience.
Promotions and Marketing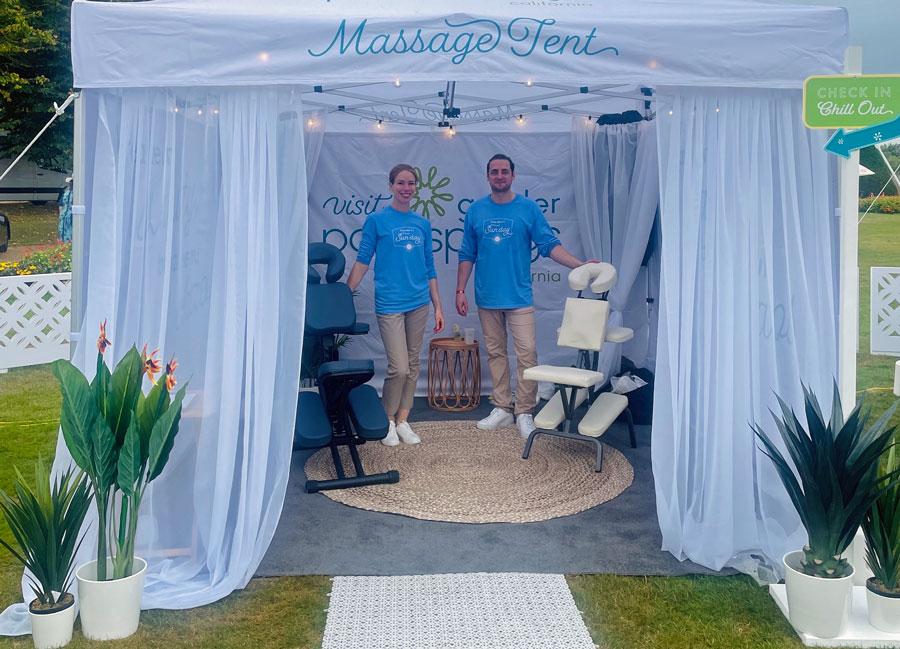 Incorporating Sense chair massage into your company promotions is a masterstroke in experiential marketing. In today's fast-paced world, consumers are not just seeking products or services, but experiences that evoke positive emotions. Offering a relaxing Sense chair massage at promotional events mirrors the ease and comfort your product or service promises to bring into their lives. As attendees unwind with a massage, they are subtly yet powerfully connected to the idea that choosing your offering will similarly alleviate stresses and bring a sense of calm to their everyday life. It's not just about presenting a product or service; it's about offering a tangible feeling of the serenity that comes with it.
Film Premieres
Offering on-site massage services at film premieres can create an unforgettable experience for guests, elevating the overall atmosphere of the event. Before or after the screening, attendees can enjoy a relaxing massage that leaves them feeling refreshed and pampered. This added touch of luxury can make your film premiere stand out and leave a lasting impression on your guests.

Golf Days
When you're organising corporate events you know it's important to look after your attendees. On-site massage is a wonderful way to revitalise your guests at the end a round of golf or offer a relaxing break over lunch time. You can easily intersperse treatments throughout the day for almost any corporate event. Since golf can involve a lot of walking which can put a strain on the back, our back-of-shoulder massages can provide a welcome relief to you and your guests. 
Fundraisers and Charity Events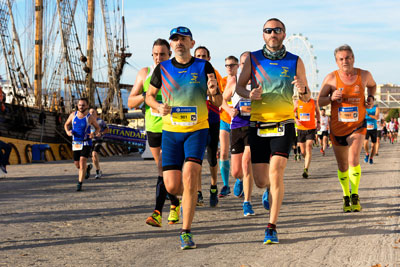 Massage is a great addition to any fundraiser or charity event, and can really add a burst of life to the day. Our therapies can work to either relax and look after your guests so that they are in the mood for being charitable, or can be a service where you encourage others to donate as payment. For shorter treatments this can work really well, and help you fundraise while leaving people feeling happy and satisfied.
At big events like the London Marathon, massage is a great way to relax those tired muscles and reward the runners for their hard work.
Community Events
Communities that come together for local events, such as town hall parties and village fêtes are another scenarios where we have provided enjoyable on site massage. Alongside other stalls massage can work on a relaxed first-come first-serve basis, and either help raise money for next events or simply offer a special treat for guests included as part of the event. At parties this is a lovely addition, and guests can enjoy a treatment without having to disrobe or alter their party attire, so the event will not be interrupted – only made more pleasant!