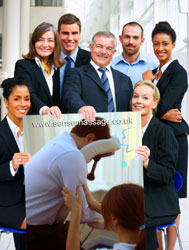 Sense commits to our Equal Opportunity Policy
Ensure that no therapist receives less favourable treatment on grounds that cannot be shown to be justifiable. We will take steps to ensure that no-one receives less favourable treatment because of her or his:

sex and marital status: this includes family status, responsibility for dependents, sexual orientation and gender;
colour or race: this includes ethnic or national origin or nationality;
disability;
religious or political beliefs, or trade union affiliation;
other unjustifiable factors, for example, age or language difficulties.

Seek to employ a workforce which reflects the multicultural nature of the population.
Use only job related criteria in recruitment and selection.
Ensure that all aspects of our pay systems are free of sex bias.
Treat all therapists and applicants with dignity and respect.
Provide a working environment free from harassment.