Tailored Desk Massage Treatments for Manchester Employees
Enhance Well-being and Productivity with Office Massage in Manchester
Call our Manchester team on 0161 729 0600 for more information.
In today's fast-paced work environment, office massage has emerged as an essential service to combat stress and enhance overall well-being. Our skilled therapists in Manchester are committed to providing exceptional on-site massage services, ensuring your staff feel rejuvenated and valued.
Corporate Massage: Making Your Next Business Event Special
Spark interest and intrigue at your next corporate event by treating guests to an on-site massage treatment. Whether you are looking to nurture business relationships with clients, company partners or staff, or to find new ways to engage and start that initial conversation with potential clients, Sense Massage never fails to leave guests happy! Utilise us for your next marketing promotion or in-house event, and be sure to make your event one that they won't forget!
Taking Care of Your Staff Makes Sense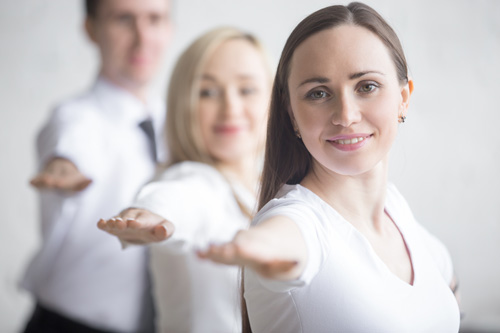 Those with their finger on the pulse of modern business know that investing in your staff is one of the best ways to make your business the best! Wellness days are a great way to give back to staff and show that you care, helping you retain their loyalty, create an awesome atmosphere within your workforce, motivate your team and even improve their mental and physical wellbeing. Taking care of your staff has never made more Sense!
Film Set Massage: Boosting Morale and Reducing Stress
Enhance your film set atmosphere and keep your crew motivated with on-site massage services. Our experienced therapists work with various media groups, ensuring a positive environment amidst the chaos. We can also cater to local events, festivals, and even weddings, offering a unique and enjoyable experience for all.
Experience Matters: On-Site Massage Services in Greater Manchester by Sense Massage Therapy
With a wealth of experience in providing on-site massage treatments since 2000, Sense Massage Therapy caters to various events across Greater Manchester. Our highly skilled therapists ensure a seamless and professional service, making your event memorable for all the right reasons.
Want to find out more about what we can do for you? Speak with one of our team members today on 0161 729 0600, check out our prices or click here for a free online quote.
We're also available in: Salford, Prestwich, Stretford, Pendlebury, Eccles, Droylsden, Failsworth, Swinton, Whitefield and Sale.