Transform Your Office Environment: Desk Massage in Edinburgh
Office massage and on-site therapies for your staff in Edinburgh
Call our Edinburgh team on 0131 6090 951 for more information.
Office massage is becoming one of the most sought-after solutions to workplace stress, since it not only relieves tension but offers a great incentive for staff too. Massage makes employees feel valued and cared for - and our therapists located near Edinburgh care too! During the sessions, our Sense therapists are always happy to tailor massages to the individual, so that each and every one of your staff members gets the most out of their treatment. Our therapists based near Edinburgh strive to give your staff and those within other local companies the best experience possible, so that our efforts also reflect the care you show for your staff by treating them to an office massage.
Enhance Corporate Events with On-site Massage Services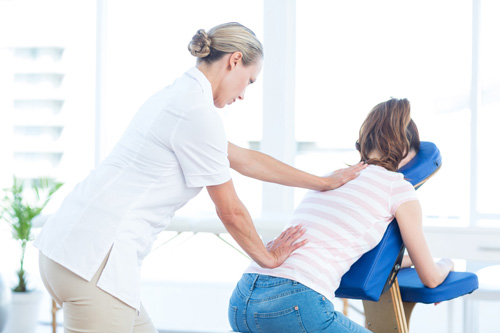 Stand out from the competition at your next corporate event by offering an unforgettable on-site massage experience for attendees. Our team of skilled therapists will not only impress guests but also create a relaxed and enjoyable atmosphere, helping to increase engagement and brand awareness.
Holistic Wellness Activities for Events
In addition to our renowned on-site massage services, Sense Massage also provides engaging mindfulness and yoga classes that are perfect for corporate wellness days or other health-focused events. Incorporate these holistic activities into your next event for a truly memorable experience.
Media Industry Massage: Enhancing Productivity and Well-being
Improve efficiency and well-being within the media industry by incorporating massage treatments for actors, crew members, and performers. Our on-site massage therapists help maintain a stress-free environment, boosting productivity and motivation on set.
The Power of Employee Wellbeing: On-Site Massage Therapy and Beyond
At Sense Massage Therapy, we believe in the power of caring for others to foster loyalty, trust, and commitment. By promoting employee wellbeing through massage and other wellness initiatives, businesses can avoid the pitfalls of overworked and burnt-out staff. Our on-site massage services are just one part of our broader mission to create a happier, healthier working environment.
Prioritise staff wellness with our on-site massage solutions. Call 0131 6090 951 to discuss your needs or get a free, instant quote online. Experience the difference we can make!
We're also available in: Leith, Morningside, Liberton, Newcraighall, Gilmerton, Fairmilehead, Musselburgh, Loanhead, Bonnyrigg and Juniper Green.