On-Site Chair Massage in Sutton Coldfield
Motivate your Workforce with Office Massage: Therapists in Sutton Coldfield
Boost employee morale with workplace massage that can relax and rejuvenate your staff. Alternatively, you can offer office massage as part of an employee retention program to keep your team motivated, healthy and happy! Book therapists for office massage in Sutton Coldfield today or find out more about the treatments available on our office massage page.
Exhibitions and Marketing Teams in and around Sutton Coldfield Love Our Corporate Massage Service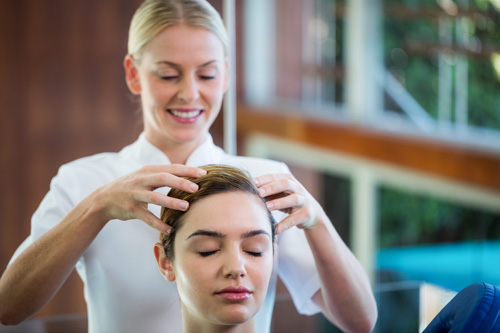 Help your company stand out from the crowd in a sea of exhibition stands or create a lasting impression on potential customers as a memorable part of your marketing campaign with an on-site therapist. You can even establish and further nurture relationships with partners or employees at corporate wellness events with on-site massage, and Sense have already worked with many companies all over the UK and Ireland, including West Midlands, improving their brand image and helping engage both staff and customers through the wonders of massage.
Bespoke Wellness Packages for Your Event or Party
At Sense Massage, we create bespoke Wellness Packages for every occasion, from corporate Wellness Events to private parties. With a range of classes and treatments to suit the needs of you and your guests - as well as your budget - you're bound to find something to suit your event. Why not get a free instant quote now? Alternatively, feel free to browse our Wellness Day page for more information.
Add a De-Stress Station to Any Event or Venue, from Golf Days to Fundraisers
On-site massage is a great addition to pretty much any event, and our therapists have worked at all sorts! Setting up de-stress stations at fundraisers, on golf days, at festivals, on film sets and at many other types of events and venues, we help to bring something different to the day and keep faces smiling and shoulders relaxed.
Sense Makes Massage Simple: No Stress, No Fuss
Sense Massage Therapy is one of the most long-standing and therefore experienced massage company in the UK, and it's our expert knowledge of the industry that mean you can totally relax with us at the helm. With hundreds of therapists based in West Midlands, we're sure to have the ideal treatment for your office, party or event, and once you've picked your perfect package we'll get it sorted. Simple.
Interested in learning more about on-site massage and the therapies we offer? Visit our service page to find out all about each treatment, or get in touch with our team today.
We're also available in: Aldridge, Brownhills, Walsall, Bloxwich, Burntwood, Darlaston, Wednesbury, West Bromwich, Polesworth and Birmingham.