Office Massage in Snodland
Office Based Massage for Companies in Snodland
Forward thinking companies in and around Snodland are opting for office massage to help motivate, incentivise, revitalise and retain hardworking staff - and you could be too! Our massage therapists located in and around Snodland offer a range of treatment options, from hand and foot reflexology, Indian head massage, on-site chair massage and more, there's an option to suit everyone.
Engage Customers at Your Next Event with Corporate Massage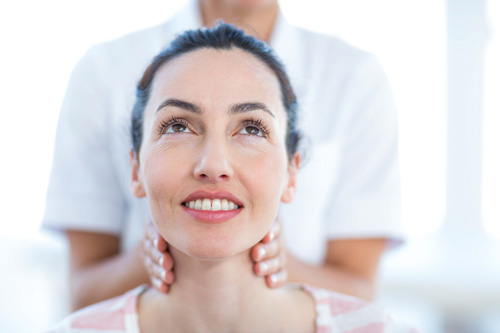 On-site massage is also a great way to create a lasting impression with customers, as well as helping your business or marketing promotions stand out. Engage the people of Snodland in a way they've never experienced before by having a Sense therapist providing corporate massage at your event, or you can also utilise our corporate massage options for internal corporate events such as staff wellbeing days.
Wellness Days are another great way to treat your staff, hosting an entire day of treats focussed around your staff's health and wellbeing. Alongside our on-site massage treatments, Sense also offer instructor-lead classes tailored for these sorts of events, such as mindfulness and yoga, which you can combine with some of our other wellness day ideas that we posted on our blog here.
Bringing People Together with Massage Since The Millennium
Founded in 2000, Sense Massage Therapy has worked to bring people together and foster wellbeing awareness within hundreds of companies in nearly every sector; from finance and marketing firms, to schools training days and bespoke promotions, we really have done it all. Our dream is to bring massage and wellness to every company, and show businesses how powerful caring for staff, partners and customers can be. You'll be surprised at the benefits! It really is true: give just a little, and you'll get such a lot.
So, why wait? Find out today whether Sense could provide the perfect solution for your next event, and get your free online quote now, or find out more about the services we provide here.
We're also available in: Ditton, Rochester, Chatham, Maidstone, Gillingham, Gravesend, Swanscombe, Northfleet, Tilbury and Paddock Wood.