Workplace Massage in Rothwell
Office Massage in Rothwell and Managing Workplace Stress
Office massage is great for managing stress in the workplace, offering your staff in Rothwell time to relax and ease away muscular as well as emotional tension. Offering on site massage as a yearly, quarterly or monthly bonus for staff can also help manage stress levels long term by raising morale and keeping the team motivated, giving them a regular treat to look forward to. We've found regular workplace massage has been particularly helpful in highly-pressurised industries, and we've already helped many companies based in and around Rothwell in these stressful niches such as sales, teaching, finance and many more.
Corporate Massage: The Perfect Way To Make Your Business Stand Out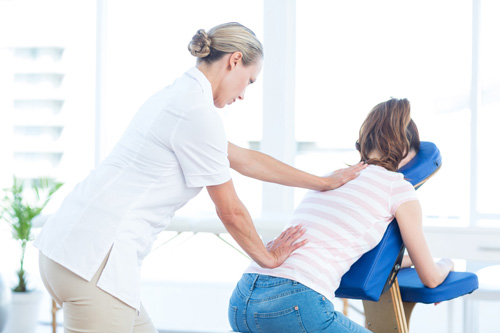 On-site massage is a great addition to many corporate events, from exhibitions and public marketing campaigns, to corporate days such as team building events or corporate wellness days. Massage can not only help your company stand out, but can offer a friendly and inviting way to begin that initial engagement with new potential customers, as well as leaving them with a lasting impression of your business.
Bespoke Wellness Packages for Your Event or Party
At Sense Massage, we create bespoke Wellness Packages for every occasion, from corporate Wellness Events to private parties. With a range of classes and treatments to suit the needs of you and your guests - as well as your budget - you're bound to find something to suit your event. Why not get a free instant quote now? Alternatively, feel free to browse our Wellness Day page for more information.
Add a De-Stress Station to Any Event or Venue, from Golf Days to Fundraisers
On-site massage is a great addition to pretty much any event, and our therapists have worked at all sorts! Setting up de-stress stations at fundraisers, on golf days, at festivals, on film sets and at many other types of events and venues, we help to bring something different to the day and keep faces smiling and shoulders relaxed.
The Nation's Experts in On-Site Massage
Sense Massage Therapy is one of the oldest and most experienced on-site massage supplier in the UK, and it's this that sets us apart from the rest. Unlike other massage companies, you'll receive a dedicated account manager who will guide you through each stage of your on-site massage booking, and will be on call throughout your session to ensure everything goes smoothly. With Sense, you can can trust that you'll get a reliable, professional service every time.
Interested in learning more about on-site massage and the therapies we offer? Visit our service page to find out all about each treatment, or get in touch with our team today.
We're also available in: Normanton, Halton, Cross Gates, Crossgates, Castleford, East Ardsley, Wakefield, Leeds, Morley and Garforth.