Workplace Massage in Kippax
Office Based Massage for Companies in Kippax
Forward thinking companies in and around Kippax are opting for office massage to help motivate, incentivise, revitalise and retain hardworking staff - and you could be too! Our massage therapists located in and around Kippax offer a range of treatment options, from hand and foot reflexology, Indian head massage, on-site chair massage and more, there's an option to suit everyone.
Corporate Massage: A Range of Treatments for Your Next Corporate Event
Why not liven up your next corporate event and treat your employees or partners to an indulgent massage treatment? We offer a range of on-site treatments including chair massage, reflexology and Indian head massage, all of which are flexible treatments which can be provided in any setting. Sense provide corporate massage for big or small events, indoors and outdoors, and for a wide range of industries - so why not give us a try? Corporate massage is cheaper than you think, and makes a great impression that your guests will never forget.
Taking Care of Your Staff Makes Sense
Those with their finger on the pulse of modern business know that investing in your staff is one of the best ways to make your business the best! Wellness days are a great way to give back to staff and show that you care, helping you retain their loyalty, create an awesome atmosphere within your workforce, motivate your team and even improve their mental and physical wellbeing. Taking care of your staff has never made more Sense!
Add a De-Stress Station to Any Event or Venue, from Golf Days to Fundraisers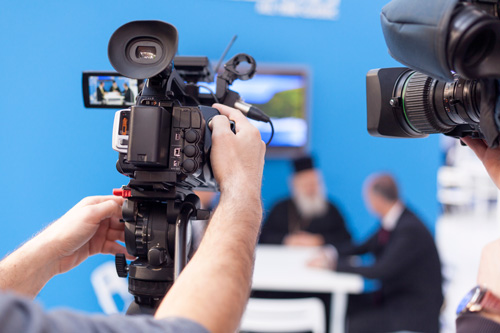 On-site massage is a great addition to pretty much any event, and our therapists have worked at all sorts! Setting up de-stress stations at fundraisers, on golf days, at festivals, on film sets and at many other types of events and venues, we help to bring something different to the day and keep faces smiling and shoulders relaxed.
Get So Much More Than You Give With Massage
At Sense Massage Therapy, we believe that if you care for others, they will show that same care and devotion to you - and this is even more true for businesses and brands in the modern age. Whilst many businesses may overwork their staff or praise those that burden excessive stress, the long term effects of these behaviours can leave staff feeling neglected, overwhelmed and burnt-out. That's why we want to show the world that by looking after those who work for you, work with you, buy from you, you can get back so much more than you give: loyalty, trust, commitment. These earned gifts not only build the best businesses, but they help us build a better place to live in, where we focus on the people, and helping each individual live a happy, healthy life. We know that massage is only one part in this process, but it certainly is a caring one, as it relieves both mental and physical stress - and we would love to help you today.
Interested in hiring us for your event or offices? Find out more about the treatments we offer on our services page, or speak to one of our team members who can also take you through the best options to suit your needs and budget.
We're also available in: Garforth, Castleford, Knottingley, Cross Gates, Crossgates, Rothwell, Normanton, Halton, Pontefract and East Hardwick.