Workplace Massage in Devizes
Nurture Your Staff with Office Massage
Taking care of your staff is key to staff retention, and workplace massage is an extremely cost-effective and wonderful way to nurture long-lasting relationships with your employees. Our Sense therapists based in and around Devizes are qualified in a number of therapies including reflexology (hand and foot massage), Indian head massage and indulgent on-site chair massage.
Exhibitions and Marketing Teams in and around Devizes Love Our Corporate Massage Service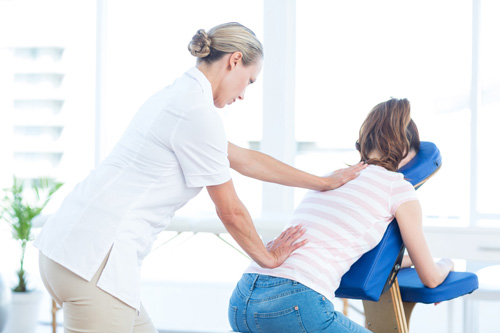 Help your company stand out from the crowd in a sea of exhibition stands or create a lasting impression on potential customers as a memorable part of your marketing campaign with an on-site therapist. You can even establish and further nurture relationships with partners or employees at corporate wellness events with on-site massage, and Sense have already worked with many companies all over the UK and Ireland, including Wiltshire, improving their brand image and helping engage both staff and customers through the wonders of massage.
Sense Massage also provide a number of other services including classes such as mindfulness and yoga, which are ideal for corporate wellness days. As well as being a great incentive for staff and a motivator for throughout the year, Wellness Days also offer a chance for teams to come together and bond, taking the time to really reground themselves and de-stress together.
Lights, Camera, Massage! On-Set Massage for Film, TV and Other Media
All filming sets can be hectic at times, and we've worked with all kinds of media groups in and around Devizes, helping keep the team and cast motivated and the atmosphere positive - and we can do the same for you! In addition to media sets and stages, our on-site massage therapists also work on a number of other more unusual settings, including local events, festivals, golf days and even weddings, bringing something different to each but always making sure everyone has a wonderful time.
It Makes Sense To Care
At Sense, we're proud of our friendly but professional approach, taking care to always ensure we deliver a reliable service. With our attentive customer service team on hand whenever you need us, you'll feel looked after from start to finish, and can advise you on the perfect massage solution for your event - big or small!
Interested in learning more about on-site massage and the therapies we offer? Visit our service page to find out all about each treatment, or get in touch with our team today.
We're also available in: Melksham, Calne, Trowbridge, Westbury, Chippenham, Corsham, Bradford-on-Avon, Warminster, Amesbury and Bulford Camp.