Corporate Massage in Calne
Join Companies in and Around Calne Already Utilising Office Massage
As stress management becomes a top priority for businesses in a bid to reduce staff illness and sickness days taken, when it comes to their staff, many businesses in Calne are already opting for office massage as a way to care for, motivate and revitalise staff. On-site massage, also known as acupressure massage, revolves around relieving tension in the body and revitalising individuals both physically and mentally. So, that's why so many companies in and around Calne are investing in office massage to help manage and prevent common issues caused by the workplace, such as aches and pains, stress and poor posture.
Corporate Massage Makes for a Memorable Event
Corporate massage is flexible, fun and memorable for everyone involved, and when it comes to creating an exciting corporate event for partners and staff, or even potential customers, countless companies have found massage to be the most talked-about part of the day. On-site massage is also great for marketing promotions such as exhibitions or campaign stalls; big names such as Volvo have used our services for such events and seen great results!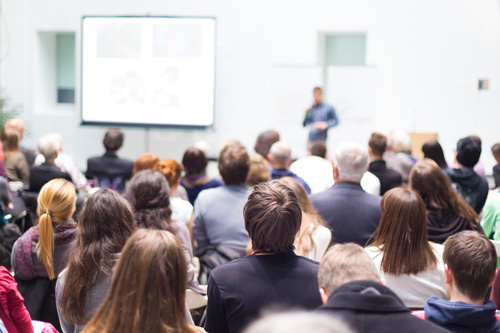 Wellness Days are another great way to treat your staff, hosting an entire day of treats focussed around your staff's health and wellbeing. Alongside our on-site massage treatments, Sense also offer instructor-lead classes tailored for these sorts of events, such as mindfulness and yoga, which you can combine with some of our other wellness day ideas that we posted on our blog here.
As well as providing on-site massage for offices and large corporate events, Sense Massage also caters for smaller occasions such as community events, offering everything from sports massage at the end of local sportives to relaxation stalls at festivals and fetes. Whatever your event, big or small, we can guarantee that massage will make it so much more memorable for all involved - and will certainly go down a treat every time!
Trust in Sense Massage For a Reliable Service
Our team at Sense Massage have been providing on-site treatments since 2000, and we have hundreds of trained therapists based all around the UK, with many based near Calne, ready to make your next event a huge hit! With our comprehensive experience organising on-site massage for all events, big or small, you could say we're the McDonalds of massage: you can trust in Sense to deliver a perfect service every time.
So, if you're interested in booking on-site massage, or simply want to find out more, get in touch with our team today, or get your free online quote here. If it's prices you need, you can see our prices here. Also, if you'd like to find out more about managing stress in and out of the workplace, wellbeing and improving your health, check out our blog for the latest from our massage and health experts.
We're also available in: Chippenham, Devizes, Melksham, Corsham, Trowbridge, Swindon, Bradford-on-Avon, Westbury, Bath and Bathampton.