On-Site Massage in White Hart Lane
On-site Massage in White Hart Lane
Looking for on-site massage in White Hart Lane? You've come to the right place. We have a large number of therapists available in your area ready to provide on-site therapy for whatever occasion you require. From office massage to corporate events, indulge your staff, guests, customers or partners in a relaxing escape from the modern world with a rejuvenating and revitalising treatment. Choose from a number of therapies including reflexology of the hands or feet, Indian head massage or an all-encompassing back, neck and shoulder chair massage.
Corporate Massage: Making Your Next Work Event Memorable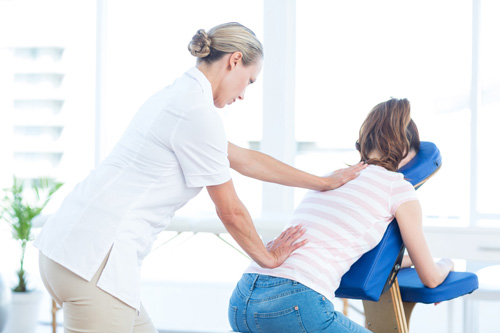 Want to add a personal touch to your next corporate event? Hire one of our corporate massage therapists! Whether you are putting on an event for staff, partners or customers, there's no better way to take care of your guests than with a personalised treatment. Offer your guests a back, neck and shoulder massage, a reflexology hand massage or a beautiful Indian head massage, and allow them to be whisked away into a land of blissful relaxation - it will certainly make your event one they won't forget!
Taking Care of Your Staff Makes Sense
Those with their finger on the pulse of modern business know that investing in your staff is one of the best ways to make your business the best! Wellness days are a great way to give back to staff and show that you care, helping you retain their loyalty, create an awesome atmosphere within your workforce, motivate your team and even improve their mental and physical wellbeing. Taking care of your staff has never made more Sense!
In addition to on-site and events massage, Sense Massage Therapy also works with those in the media industry, providing massage treatments to those on set, from the actors, their crew and the editing team to the backstage crew at music performances and the performers themselves. Massage keeps everybody motivated, happy and relaxed within what can be a very hectic and stressful atmosphere, and helps make everybody more driven to get things done.
It Makes Sense To Care
At Sense, we're proud of our friendly but professional approach, taking care to always ensure we deliver a reliable service. With our attentive customer service team on hand whenever you need us, you'll feel looked after from start to finish, and can advise you on the perfect massage solution for your event - big or small!
So, what have you got to lose? See our prices now or get your free online quote today. If you prefer, have a chat with one of our team members about how we can help you. You can also check out our blog for regular health tips and information, or try our free online stress test to see if you need a massage yourself!
We're also available in: Tottenham, Wood Green, Palmers Green, Finsbury Park, Walthamstow Central, Higham Hill, Walthamstow, Highgate, Highgate Wood and Leyton Marshes.