On-Site Chair Massage in Walthamstow Central
On-site Massage in Walthamstow Central
Looking for on-site massage in Walthamstow Central? You've come to the right place. We have a large number of therapists available in your area ready to provide on-site therapy for whatever occasion you require. From office massage to corporate events, indulge your staff, guests, customers or partners in a relaxing escape from the modern world with a rejuvenating and revitalising treatment. Choose from a number of therapies including reflexology of the hands or feet, Indian head massage or an all-encompassing back, neck and shoulder chair massage.
Engage Customers at Your Next Event with Corporate Massage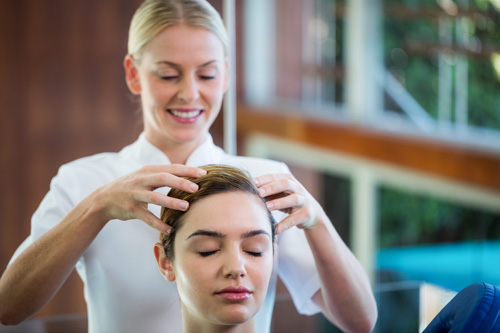 On-site massage is also a great way to create a lasting impression with customers, as well as helping your business or marketing promotions stand out. Engage the people of Walthamstow Central in a way they've never experienced before by having a Sense therapist providing corporate massage at your event, or you can also utilise our corporate massage options for internal corporate events such as staff wellbeing days.
Bespoke Wellness Packages for Your Event or Party
At Sense Massage, we create bespoke Wellness Packages for every occasion, from corporate Wellness Events to private parties. With a range of classes and treatments to suit the needs of you and your guests - as well as your budget - you're bound to find something to suit your event. Why not get a free instant quote now? Alternatively, feel free to browse our Wellness Day page for more information.
As well as offering on-site massage for offices and corporate Wellness Days, massage is a great addition to all kinds of events and needs. From golf days, weddings, hen do's and other special days, to fundraisers, festivals, fetes and community events, massage makes any event one to remember!
Interested in hiring us for your event or offices? Find out more about the treatments we offer on our services page, or speak to one of our team members who can also take you through the best options to suit your needs and budget.
We're also available in: Higham Hill, Walthamstow, Lea Bridge, Leyton Marshes, White Hart Lane, Tottenham, Highgate Wood, Highgate, Victoria Park and Forest Gate.