On-Site Chair Massage in Uttoxeter
On-site Massage for Offices in Uttoxeter: Treat Your Staff To Something New!
Looking for a cool way to treat your staff? An on-site chair massage gives immediate results! We already work with a number of companies in and around Uttoxeter providing on-site chair massage, offering a number of other therapies including Indian head massage and hand and foot reflexology, and with a great number of Sense Massage Therapists based near Uttoxeter we can have someone ready to treat your staff at a moment's notice!
Corporate Massage Makes for a Memorable Event
Corporate massage is flexible, fun and memorable for everyone involved, and when it comes to creating an exciting corporate event for partners and staff, or even potential customers, countless companies have found massage to be the most talked-about part of the day. On-site massage is also great for marketing promotions such as exhibitions or campaign stalls; big names such as Volvo have used our services for such events and seen great results!
Offering Bespoke Wellness Day Packages, Unlike Anyone Else in Our Industry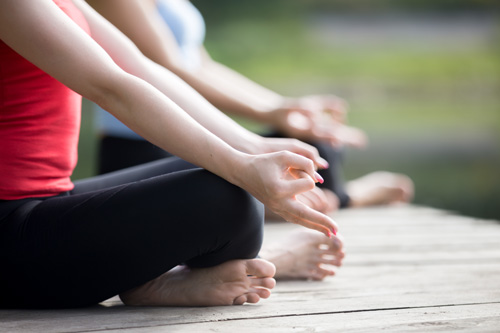 Instead of your regular team-building events for your staff, why not offer them something a little different? Sense Massage Therapy provide bespoke Wellness Day packages, that can include a range of massage treatments, as well as health-oriented classes such as mindfulness and yoga. We create each Wellness Package with your budget and needs in mind, so you and your staff can have the perfect day at the perfect price.
On-Site Massage for Weddings and Special Occasions
When it comes to your special day, you'll certainly want to entertain your guests in between the photos and food, and massage is one of the wonderful ways you can treat them! With foot reflexology to soothe those souls in heels, hand reflexology for those who want to be pampered but stay looking pristine, and soothing shoulder rubs and acupressure back massage for those that want to totally relax - there really is something for everybody.
Get So Much More Than You Give With Massage
At Sense Massage Therapy, we believe that if you care for others, they will show that same care and devotion to you - and this is even more true for businesses and brands in the modern age. Whilst many businesses may overwork their staff or praise those that burden excessive stress, the long term effects of these behaviours can leave staff feeling neglected, overwhelmed and burnt-out. That's why we want to show the world that by looking after those who work for you, work with you, buy from you, you can get back so much more than you give: loyalty, trust, commitment. These earned gifts not only build the best businesses, but they help us build a better place to live in, where we focus on the people, and helping each individual live a happy, healthy life. We know that massage is only one part in this process, but it certainly is a caring one, as it relieves both mental and physical stress - and we would love to help you today.
Interested in learning more about on-site massage and the therapies we offer? Visit our service page to find out all about each treatment, or get in touch with our team today.
We're also available in: Cheadle, Rugeley, Stone, Stafford, Burton upon Trent, Lichfield, Stoke-on-Trent, Derby, Leek and Burntwood.