On-Site Massage in Swadlincote
Office Based Massage for Companies in Swadlincote
Forward thinking companies in and around Swadlincote are opting for office massage to help motivate, incentivise, revitalise and retain hardworking staff - and you could be too! Our massage therapists located in and around Swadlincote offer a range of treatment options, from hand and foot reflexology, Indian head massage, on-site chair massage and more, there's an option to suit everyone.
Make Waves with Massage: Massage and Marketing Promotions
Marketing your brand well in the modern age can be incredibly powerful, and offering massage as part of your next promotion is a great way to promote yourself as a company that cares for its customers. Corporate massage is also a great way to intrigue customers and get them to engage with your marketing efforts, helping you gain that initial interest and create a brand relationship that will last. Many companies also use corporate massage at other corporate events to nurture relationships with existing clients, partners or even staff, giving something back and creating a more meaningful business connection.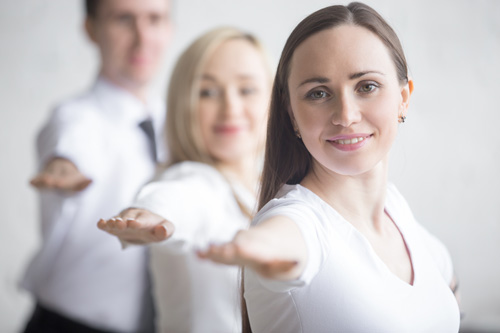 Sense Massage also provide a number of other services including classes such as mindfulness and yoga, which are ideal for corporate wellness days. As well as being a great incentive for staff and a motivator for throughout the year, Wellness Days also offer a chance for teams to come together and bond, taking the time to really reground themselves and de-stress together.
Lights, Camera, Massage! On-Set Massage for Film, TV and Other Media
All filming sets can be hectic at times, and we've worked with all kinds of media groups in and around Swadlincote, helping keep the team and cast motivated and the atmosphere positive - and we can do the same for you! In addition to media sets and stages, our on-site massage therapists also work on a number of other more unusual settings, including local events, festivals, golf days and even weddings, bringing something different to each but always making sure everyone has a wonderful time.
The Nation's Experts in On-Site Massage
Sense Massage Therapy is one of the oldest and most experienced on-site massage supplier in the UK, and it's this that sets us apart from the rest. Unlike other massage companies, you'll receive a dedicated account manager who will guide you through each stage of your on-site massage booking, and will be on call throughout your session to ensure everything goes smoothly. With Sense, you can can trust that you'll get a reliable, professional service every time.
So call us today and talk with a member of our team, or get a free instant quote here. We can't wait to work with you!
We're also available in: Burton upon Trent, Ashby de la Zouch, Tamworth, Coalville, Derby, Atherstone, Lichfield, Loughborough, Shepshed and Sileby.