Office Massage in Swanmore
Motivate your Workforce with Office Massage: Therapists in Swanmore
Boost employee morale with workplace massage that can relax and rejuvenate your staff. Alternatively, you can offer office massage as part of an employee retention program to keep your team motivated, healthy and happy! Book therapists for office massage in Swanmore today or find out more about the treatments available on our office massage page.
Corporate Massage Can Help You Beat Your Competitors
Want to stand out from your competitors? On-site massage could give your marketing promotions the edge they need. Massage brings people together, and whether you utilise it for making that initial connection with your customers, or at internal or external corporate events, a relaxing treatment with one of our therapists will certainly leave a great impression - and leave customers, partners or staff feeling wonderful too!
Hire Yoga and Mindfulness Instructors in Swanmore
In addition to on-site massage, Sense Massage Therapy also provides instructors for a range of fabulous classes for hire in Swanmore. These include yoga and stretching, as well as the ever-popular mindfulness, to help your staff or guests unwind and take the time to relax. Whether you want to hire our instructors for your next staff wellness day or for a big event - whether corporate or personal - our classes are a great inclusive activity to get everyone involved.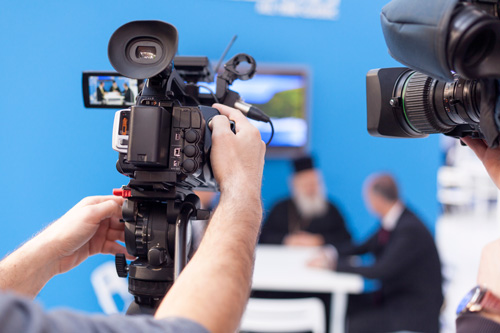 In addition to on-site and events massage, Sense Massage Therapy also works with those in the media industry, providing massage treatments to those on set, from the actors, their crew and the editing team to the backstage crew at music performances and the performers themselves. Massage keeps everybody motivated, happy and relaxed within what can be a very hectic and stressful atmosphere, and helps make everybody more driven to get things done.
Looking After Your Staff Makes Sense
Whilst it may not be your first reason for opting for on-site massage, at Sense Massage Therapy, we know that looking after your staff pays. We've seen it. Reduced sick days; reduced absenteeism due to lack of motivation, stress or a multitude of other reasons; and most importantly, reduced staff resignations; are all common benefits of a regular staff care program - and massage offers this as well as numerous other health benefits. Motivating your staff and taking care of them can really pay off long term - and not just in the bank! The respect, loyalty and commitment you will earn from staff members is worth more than you can ever imagine.
So, if you're interested in booking on-site massage, or simply want to find out more, get in touch with our team today, or get your free online quote here. If it's prices you need, you can see our prices here. Also, if you'd like to find out more about managing stress in and out of the workplace, wellbeing and improving your health, check out our blog for the latest from our massage and health experts.
We're also available in: Hedge End, Eastleigh, Fareham, Swanwick, Titchfield, Stubbington, Stroud, Stoner Hill, Steepmarsh and Winchester.