Discover the Benefits of Office Massage in Peterborough
Increase Productivity through Office Massage in Peterborough and Cambridgeshire
Call our Cambridge team on 01223 953 554 for more information.
Sense Massage Therapy regularly provides on-site massage services in Cambridgeshire, with office massage, like all massage techniques, offering numerous health benefits and proven stress reduction. Offering office massage to your staff not only improves staff retention but also decreases the likelihood of sick days, saving you considerable costs in the long run. It's a win-win for everyone!
Set Your Brand Apart with On-Site Therapists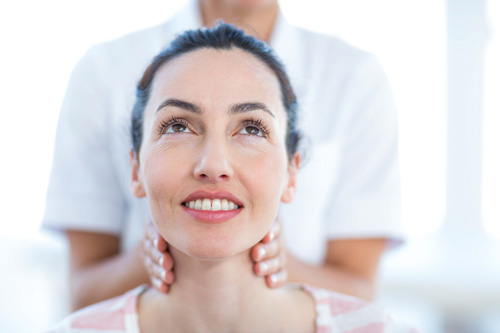 Distinguish your company in the crowded exhibition space or create a memorable marketing campaign with on-site therapists. Strengthen and nurture relationships with partners or employees at corporate wellness events through on-site massage. Sense has worked with numerous companies throughout the UK and Ireland, including Cambridgeshire, enhancing brand image and engaging staff and customers through the power of massage.
Bespoke Wellness Day Packages
For a refreshing change of pace, why not explore Sense Massage Therapy's bespoke Wellness Day packages? These tailored events can include a variety of massage treatments and wellness classes, such as mindfulness and yoga, offering your employees a unique and rejuvenating experience.
Media Industry: Enhancing Productivity with On-Site Massages
Sense Massage Therapy extends its services to the media industry, delivering soothing massage treatments to actors, crew members, editing teams, backstage personnel, and performers. Our massages help maintain a calm and cheerful atmosphere amidst the typically high-stress environment of media production, fostering increased focus and productivity.
End-to-end Massage Events Service
Sense is proud to provide therapists all across the UK and Ireland, to events both big and small, and regularly work in and around Peterborough and across Cambridgeshire. Our vast workforce are also trained in a variety of treatments, so you can always have the perfect therapy for your event. With our professional organisers to guide you through it from start to finish, you'll see why each of our customers come back again and again.
Interested in learning more about on-site massage and the therapies we offer? Visit our service page to find out all about each treatment, or get in touch with our team today on 01223 953 554.
We're also available in: Yaxley, Whittlesey, Market Deeping, Ramsey, Stamford, Oundle, March, Bourne, Spalding and Chatteris.