Desk Massage in Inverurie
Motivate your Workforce with Office Massage: Therapists in Inverurie
Boost employee morale with workplace massage that can relax and rejuvenate your staff. Alternatively, you can offer office massage as part of an employee retention program to keep your team motivated, healthy and happy! Book therapists for office massage in Inverurie today or find out more about the treatments available on our office massage page.
Corporate Massage: Making Your Next Work Event Memorable
Want to add a personal touch to your next corporate event? Hire one of our corporate massage therapists! Whether you are putting on an event for staff, partners or customers, there's no better way to take care of your guests than with a personalised treatment. Offer your guests a back, neck and shoulder massage, a reflexology hand massage or a beautiful Indian head massage, and allow them to be whisked away into a land of blissful relaxation - it will certainly make your event one they won't forget!
Wellness Classes Are Always a Winner
Looking for an activity for your event that's a little different? We offer a range of wellbeing services alongside our full selection of massage options, including wellness classes such as mindfulness and yoga. These are often a great addition to staff training days, helping enhance employee engagement in the training day as well as giving a special bonus to workers.
Save the Date for Sense: On-Site Massage for Weddings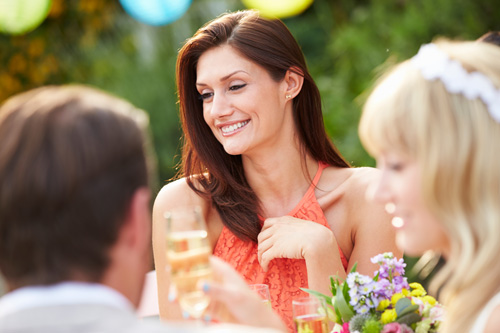 Having some fun activities for your guests to enjoy on your wedding day can really add to your special day and massage is one that always goes down a treat. From a relaxing shoulder and back rub to a pampering hand massage, on-site massage is a great way to indulge your friends and family on this special occasion, and keep them limber in between all the food, photos and festivities!
Trust in Sense Massage For a Reliable Service
Our team at Sense Massage have been providing on-site treatments since 2000, and we have hundreds of trained therapists based all around the UK, with many based near Inverurie, ready to make your next event a huge hit! With our comprehensive experience organising on-site massage for all events, big or small, you could say we're the McDonalds of massage: you can trust in Sense to deliver a perfect service every time.
Want to find out more about what we can do for you? Speak with one of our team members today, check out our prices or click here for a free online quote.
We're also available in: Westhill, Ellon, Aberdeen, Portlethen, Stonehaven, Peterhead, Montrose, Cupar, Leven and Glenrothes.