Refresh and Reenergise: Workplace Massage Solutions in Glasgow
Boost Staff Morale with On-Site Massage in Glasgow
Call our Glasgow team on 0141 501 1101 for more information.
Office massage not only helps manage stress within your workforce, but also significantly contributes to staff retention, as it's an appreciated perk that makes employees feel valued. Based on your budget, you can even ask staff to contribute to their massage, offering a subsidised service that remains a delightful treat for your employees.
Make Waves with Massage: Massage and Marketing Promotions
Marketing your brand well in the modern age can be incredibly powerful, and offering massage as part of your next promotion is a great way to promote yourself as a company that cares for its customers. Corporate massage is also a great way to intrigue customers and get them to engage with your marketing efforts, helping you gain that initial interest and create a brand relationship that will last. Many companies also use corporate massage at other corporate events to nurture relationships with existing clients, partners or even staff, giving something back and creating a more meaningful business connection.
Enhancing Staff Satisfaction with Mindfulness and Yoga
Incorporate a variety of wellness services, such as mindfulness sessions and yoga classes, into your corporate wellbeing strategy to enhance overall staff satisfaction. These activities are ideal for promoting relaxation, stress reduction, and team bonding, making them perfect additions to any corporate wellness programme or event.
Media Industry: Enhancing Productivity with On-Site Massages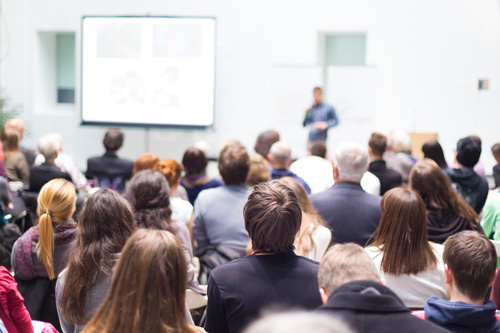 Sense Massage Therapy extends its services to the media industry, delivering soothing massage treatments to actors, crew members, editing teams, backstage personnel, and performers. Our massages help maintain a calm and cheerful atmosphere amidst the typically high-stress environment of media production, fostering increased focus and productivity.
Trust in Sense Massage For a Reliable Service
Our team at Sense Massage have been providing on-site treatments since 2000, and we have hundreds of trained therapists based all around the UK, with many based near Glasgow, ready to make your next event a huge hit! With our comprehensive experience organising on-site massage for all events, big or small, you could say we're the McDonalds of massage: you can trust in Sense to deliver a perfect service every time.
Interested in finding out more? View our prices now or call our team on 0141 501 1101 anytime to discuss what we can do for you. No matter what your event or budget, we'll be sure to find a solution that's right for you.
We're also available in: Rutherglen, Maryhill, Bishopbriggs, Giffnock, Cambuslang, Clarkston, Milngavie, Kirkintilloch, Renfrew and Bearsden.