Desk Massage in Gilmerton
Motivate your Workforce with Office Massage: Therapists in Gilmerton
Call our team on 0800 488 0606 for more information.
Boost employee morale with workplace massage that can relax and rejuvenate your staff. Alternatively, you can offer office massage as part of an employee retention program to keep your team motivated, healthy and happy! Book therapists for office massage in Gilmerton today or find out more about the treatments available on our office massage page.
Corporate Massage Makes for a Memorable Event
Corporate massage is flexible, fun and memorable for everyone involved, and when it comes to creating an exciting corporate event for partners and staff, or even potential customers, countless companies have found massage to be the most talked-about part of the day. On-site massage is also great for marketing promotions such as exhibitions or campaign stalls; big names such as Volvo have used our services for such events and seen great results!
Hire Yoga and Mindfulness Instructors in Gilmerton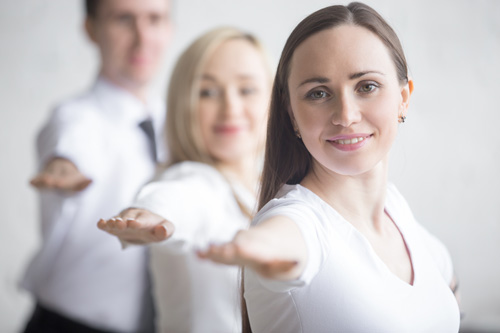 In addition to on-site massage, Sense Massage Therapy also provides instructors for a range of fabulous classes for hire in Gilmerton. These include yoga and stretching, as well as the ever-popular mindfulness, to help your staff or guests unwind and take the time to relax. Whether you want to hire our instructors for your next staff wellness day or for a big event - whether corporate or personal - our classes are a great inclusive activity to get everyone involved.
In addition to on-site and events massage, Sense Massage Therapy also works with those in the media industry, providing massage treatments to those on set, from the actors, their crew and the editing team to the backstage crew at music performances and the performers themselves. Massage keeps everybody motivated, happy and relaxed within what can be a very hectic and stressful atmosphere, and helps make everybody more driven to get things done.
Trust in Sense Massage For a Reliable Service
Our team at Sense Massage have been providing on-site treatments since 2000, and we have hundreds of trained therapists based all around the UK, with many based near Gilmerton, ready to make your next event a huge hit! With our comprehensive experience organising on-site massage for all events, big or small, you could say we're the McDonalds of massage: you can trust in Sense to deliver a perfect service every time.
Want to find out more about what we can do for you? Speak with one of our team members today on 0800 488 0606, check out our prices or click here for a free online quote.
We're also available in: Liberton, Morningside, Fairmilehead, Bonnyrigg, Edinburgh, Mayfield, Newcraighall, Musselburgh, Leith and Penicuik.