Workplace Massage in Essex Road
On-site Massage in Essex Road
Call our London team on 020 8079 0356 for more information.
Looking for on-site massage in Essex Road? You've come to the right place. We have a large number of therapists available in your area ready to provide on-site therapy for whatever occasion you require. From office massage to corporate events, indulge your staff, guests, customers or partners in a relaxing escape from the modern world with a rejuvenating and revitalising treatment. Choose from a number of therapies including reflexology of the hands or feet, Indian head massage or an all-encompassing back, neck and shoulder chair massage.
Corporate Massage Can Help You Beat Your Competitors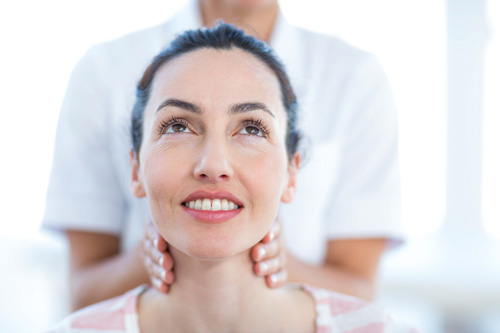 Want to stand out from your competitors? On-site massage could give your marketing promotions the edge they need. Massage brings people together, and whether you utilise it for making that initial connection with your customers, or at internal or external corporate events, a relaxing treatment with one of our therapists will certainly leave a great impression - and leave customers, partners or staff feeling wonderful too!
Massage and Wellbeing Classes for Wellness Events
You can also include on-site massage as part of corporate wellness days or a variety of wellness events, such as health exhibitions and so much more. As part of our Wellness Package we offer classes such as mindfulness and yoga, or you can book these classes on their own if you already have some other activities lined up - but massage is always a winner!
As well as providing on-site massage for offices and large corporate events, Sense Massage also caters for smaller occasions such as community events, offering everything from sports massage at the end of local sportives to relaxation stalls at festivals and fetes. Whatever your event, big or small, we can guarantee that massage will make it so much more memorable for all involved - and will certainly go down a treat every time!
End-to-end Massage Events Service
Sense is proud to provide therapists all across the UK and Ireland, to events both big and small, and regularly work in and around Essex Road and across Greater London. Our vast workforce are also trained in a variety of treatments, so you can always have the perfect therapy for your event. With our professional organisers to guide you through it from start to finish, you'll see why each of our customers come back again and again.
So, why wait? Find out today whether Sense could provide the perfect solution for your next event, and get your free online quote now, or find out more about the services we provide here. If you prefer, please call our team on 020 8079 0356.
We're also available in: Hoxton, Islington, Covent Garden, Trafalgar Square, Embankment, Leicester Square, Ladbroke Grove, Kensal Town, West Kilburn and Old Street.