Workplace Massage in Caerau
On-site Massage for Offices in Caerau: Treat Your Staff To Something New!
Looking for a cool way to treat your staff? An on-site chair massage gives immediate results! We already work with a number of companies in and around Caerau providing on-site chair massage, offering a number of other therapies including Indian head massage and hand and foot reflexology, and with a great number of Sense Massage Therapists based near Caerau we can have someone ready to treat your staff at a moment's notice!
Corporate Massage: Making Your Next Business Event Special
Spark interest and intrigue at your next corporate event by treating guests to an on-site massage treatment. Whether you are looking to nurture business relationships with clients, company partners or staff, or to find new ways to engage and start that initial conversation with potential clients, Sense Massage never fails to leave guests happy! Utilise us for your next marketing promotion or in-house event, and be sure to make your event one that they won't forget!
Taking Care of Your Staff Makes Sense
Those with their finger on the pulse of modern business know that investing in your staff is one of the best ways to make your business the best! Wellness days are a great way to give back to staff and show that you care, helping you retain their loyalty, create an awesome atmosphere within your workforce, motivate your team and even improve their mental and physical wellbeing. Taking care of your staff has never made more Sense!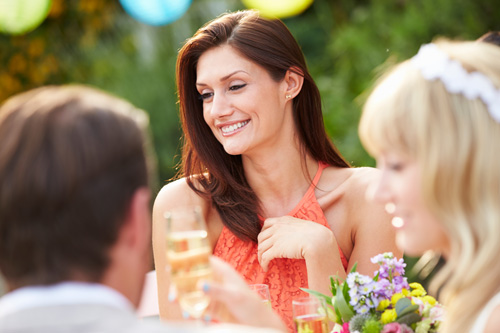 As well as offering on-site massage for offices and corporate Wellness Days, massage is a great addition to all kinds of events and needs. From golf days, weddings, hen do's and other special days, to fundraisers, festivals, fetes and community events, massage makes any event one to remember!
Bringing People Together with Massage Since The Millennium
Founded in 2000, Sense Massage Therapy has worked to bring people together and foster wellbeing awareness within hundreds of companies in nearly every sector; from finance and marketing firms, to schools training days and bespoke promotions, we really have done it all. Our dream is to bring massage and wellness to every company, and show businesses how powerful caring for staff, partners and customers can be. You'll be surprised at the benefits! It really is true: give just a little, and you'll get such a lot.
Interested in finding out more? View our prices now or call our team anytime to discuss what we can do for you. No matter what your event or budget, we'll be sure to find a solution that's right for you.
We're also available in: Cardiff, Canton, Grangetown, Pentyrch, Lisvane, Creigiau, Gwaelod-y-garth, Birchgrove, Caerphilly and Rumney.