Corporate Massage in Rumney
Nurture Your Staff with Office Massage
Taking care of your staff is key to staff retention, and workplace massage is an extremely cost-effective and wonderful way to nurture long-lasting relationships with your employees. Our Sense therapists based in and around Rumney are qualified in a number of therapies including reflexology (hand and foot massage), Indian head massage and indulgent on-site chair massage.
Exhibitions and Marketing Teams in and around Rumney Love Our Corporate Massage Service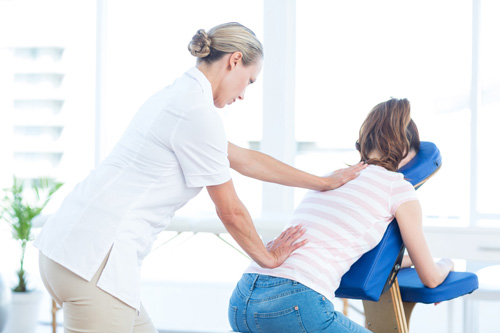 Help your company stand out from the crowd in a sea of exhibition stands or create a lasting impression on potential customers as a memorable part of your marketing campaign with an on-site therapist. You can even establish and further nurture relationships with partners or employees at corporate wellness events with on-site massage, and Sense have already worked with many companies all over the UK and Ireland, including Cardiff, improving their brand image and helping engage both staff and customers through the wonders of massage.
Offering Bespoke Wellness Day Packages, Unlike Anyone Else in Our Industry
Instead of your regular team-building events for your staff, why not offer them something a little different? Sense Massage Therapy provide bespoke Wellness Day packages, that can include a range of massage treatments, as well as health-oriented classes such as mindfulness and yoga. We create each Wellness Package with your budget and needs in mind, so you and your staff can have the perfect day at the perfect price.
In addition to on-site and events massage, Sense Massage Therapy also works with those in the media industry, providing massage treatments to those on set, from the actors, their crew and the editing team to the backstage crew at music performances and the performers themselves. Massage keeps everybody motivated, happy and relaxed within what can be a very hectic and stressful atmosphere, and helps make everybody more driven to get things done.
It Makes Sense To Care
At Sense, we're proud of our friendly but professional approach, taking care to always ensure we deliver a reliable service. With our attentive customer service team on hand whenever you need us, you'll feel looked after from start to finish, and can advise you on the perfect massage solution for your event - big or small!
So, why wait? Find out today whether Sense could provide the perfect solution for your next event, and get your free online quote now, or find out more about the services we provide here.
We're also available in: Newport, Grangetown, Canton, Cardiff, Creigiau, Gwaelod-y-garth, Lisvane, Pentyrch, Birchgrove and Caerphilly.