Workplace Massage in Gwaelod-y-garth
Join Companies in and Around Gwaelod-y-garth Already Utilising Office Massage
As stress management becomes a top priority for businesses in a bid to reduce staff illness and sickness days taken, when it comes to their staff, many businesses in Gwaelod-y-garth are already opting for office massage as a way to care for, motivate and revitalise staff. On-site massage, also known as acupressure massage, revolves around relieving tension in the body and revitalising individuals both physically and mentally. So, that's why so many companies in and around Gwaelod-y-garth are investing in office massage to help manage and prevent common issues caused by the workplace, such as aches and pains, stress and poor posture.
Engage Your Customers with Corporate Massage
When it comes to exhibitions and marketing promotions, it's important to stand out so that you make a lasting impression on potential customers. Massage helps engage people of all ages, and treatments are an exciting and unusual activity that never ceases to draw on people's curiosity. Companies all over the UK use Sense to enhance their corporate events and promotions, using massage to open doors in ways many never thought possible.
Offering Bespoke Wellness Day Packages, Unlike Anyone Else in Our Industry
Instead of your regular team-building events for your staff, why not offer them something a little different? Sense Massage Therapy provide bespoke Wellness Day packages, that can include a range of massage treatments, as well as health-oriented classes such as mindfulness and yoga. We create each Wellness Package with your budget and needs in mind, so you and your staff can have the perfect day at the perfect price.
Lights, Camera, Massage! On-Set Massage for Film, TV and Other Media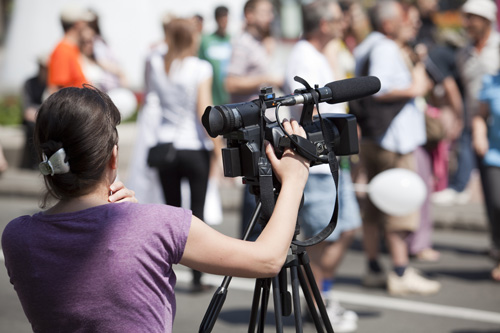 All filming sets can be hectic at times, and we've worked with all kinds of media groups in and around Gwaelod-y-garth, helping keep the team and cast motivated and the atmosphere positive - and we can do the same for you! In addition to media sets and stages, our on-site massage therapists also work on a number of other more unusual settings, including local events, festivals, golf days and even weddings, bringing something different to each but always making sure everyone has a wonderful time.
Trust in Sense Massage For a Reliable Service
Our team at Sense Massage have been providing on-site treatments since 2000, and we have hundreds of trained therapists based all around the UK, with many based near Gwaelod-y-garth, ready to make your next event a huge hit! With our comprehensive experience organising on-site massage for all events, big or small, you could say we're the McDonalds of massage: you can trust in Sense to deliver a perfect service every time.
So call us today and talk with a member of our team, or get a free instant quote here. We can't wait to work with you!
We're also available in: Canton, Creigiau, Birchgrove, Cardiff, Pentyrch, Grangetown, Lisvane, Rumney, Caerphilly and Caerau.