Encourage a Balanced Work-Life: Chair Massage in Sunderland
On-site Massage for Offices in Sunderland: Treat Your Staff To Something New!
Call our Newcastle upon Tyne team on 0191 629 0270 for more information.
Looking for a cool way to treat your staff? An on-site chair massage gives immediate results! We already work with a number of companies in and around Sunderland providing on-site chair massage, offering a number of other therapies including Indian head massage and hand and foot reflexology, and with a great number of Sense Massage Therapists based near Sunderland we can have someone ready to treat your staff at a moment's notice!
Create Lasting Impressions with On-Site Massage Services
Create a lasting impression on customers and help your business or marketing promotions stand out with on-site massage. Engage the people of Sunderland in a novel way by having a Sense therapist provide corporate massage at your event. You can also utilise our corporate massage services for internal events, such as staff wellbeing days.
Yoga and Mindfulness for Staff Wellness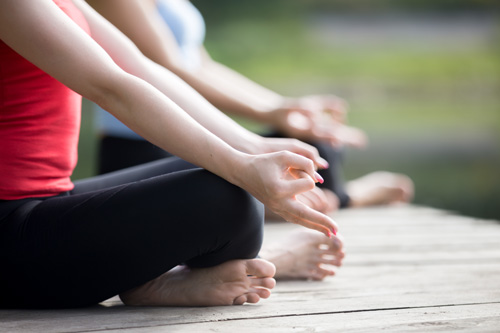 At Sense Massage, we offer more than just on-site massages; our talented instructors are also available for a wide range of classes, including yoga and mindfulness. These relaxing and engaging activities are perfect for staff wellness days or special events, promoting a sense of unity and relaxation among participants.
Adding a Relaxing Touch to Various Events with On-Site Massage
On-site massage is a versatile addition to any event. Our therapists have experience providing de-stress stations at fundraisers, golf days, festivals, film sets, and various other events and venues. By offering massage services, we contribute a unique and relaxing touch to any occasion, ensuring smiles and relaxed shoulders all around.
Sense Massage Therapy's Impact: Fostering Wellbeing & Unity in Diverse Industries
Sense Massage Therapy has a longstanding history of transforming companies across the UK through our on-site massage and wellness services. We're passionate about demonstrating the incredible benefits of employee wellbeing, helping to create happier, healthier workplaces.
Create a thriving work environment with our office massage solutions. Speak to our experts on 0191 629 0270 or request a free, instant quote. Invest in your team's well-being!
We're also available in: Washington, Penshaw, Seaham, Shiney Row, Jarrow, Houghton-Le-Spring, South Shields, Hebburn, Hetton-Le-Hole and Meadow Well.