Workplace Massage in Park Lane
Office Based Massage for Companies in Park Lane
Forward thinking companies in and around Park Lane are opting for office massage to help motivate, incentivise, revitalise and retain hardworking staff - and you could be too! Our massage therapists located in and around Park Lane offer a range of treatment options, from hand and foot reflexology, Indian head massage, on-site chair massage and more, there's an option to suit everyone.
Corporate Massage: The Perfect Way To Make Your Business Stand Out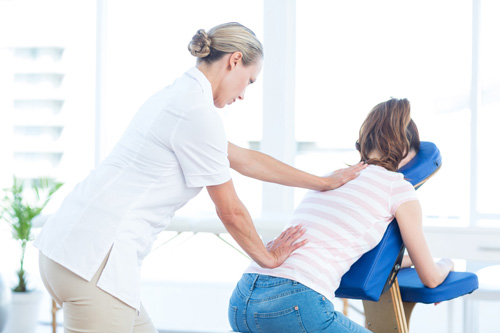 On-site massage is a great addition to many corporate events, from exhibitions and public marketing campaigns, to corporate days such as team building events or corporate wellness days. Massage can not only help your company stand out, but can offer a friendly and inviting way to begin that initial engagement with new potential customers, as well as leaving them with a lasting impression of your business.
Massage and Wellbeing Classes for Wellness Events
You can also include on-site massage as part of corporate wellness days or a variety of wellness events, such as health exhibitions and so much more. As part of our Wellness Package we offer classes such as mindfulness and yoga, or you can book these classes on their own if you already have some other activities lined up - but massage is always a winner!
On-Site Massage for Weddings and Hen Nights in Park Lane
Make your wedding or hen night the event of the year with massages to indulge your guests and make the fondest of memories! Make us part of your girly evening combined with party food, prosecco, and other pampering activities, for a night that you and your ladies will never forget. Alternatively, let us take care of your wedding guests in between the nibbles, and treat them to a soothing shoulder rub or holistic hand massage, ready and loosened up to dance the night away!
End-to-end Massage Events Service
Sense is proud to provide therapists all across the UK and Ireland, to events both big and small, and regularly work in and around Park Lane and across Greater London. Our vast workforce are also trained in a variety of treatments, so you can always have the perfect therapy for your event. With our professional organisers to guide you through it from start to finish, you'll see why each of our customers come back again and again.
So, if you're interested, view our prices or speak to our team or get a free no-obligation quote from our website today - what have you got to lose? We're here to help you, we don't hard sell because we love what we do, and we hope you will too!
We're also available in: Piccadilly Circus, Mayfair, Soho, Marble Arch, Warren Street, Oxford Circus, Hyde Park Corner, Sloane Square, Green Park and Victoria.