Workplace Massage in Great Barrington
Office Massage in Great Barrington: Managing stress in your workforce
Office massage is not only great for managing stress within your workforce, but it is excellent for staff retention, as it's a bonus that makes staff feel valued. Depending on your budget you can even get staff to contribute to their massage, offering a subsidised massage which is still a wonderful treat for your employees.
Engage Your Customers with Corporate Massage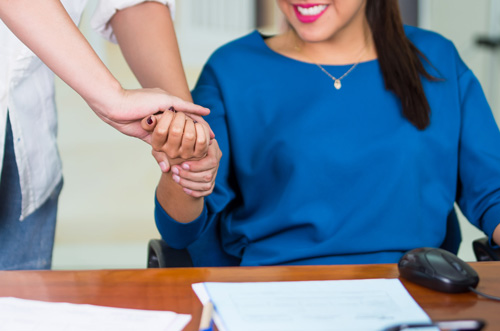 When it comes to exhibitions and marketing promotions, it's important to stand out so that you make a lasting impression on potential customers. Massage helps engage people of all ages, and treatments are an exciting and unusual activity that never ceases to draw on people's curiosity. Companies all over the UK use Sense to enhance their corporate events and promotions, using massage to open doors in ways many never thought possible.
Hire Yoga and Mindfulness Instructors in Great Barrington
In addition to on-site massage, Sense Massage Therapy also provides instructors for a range of fabulous classes for hire in Great Barrington. These include yoga and stretching, as well as the ever-popular mindfulness, to help your staff or guests unwind and take the time to relax. Whether you want to hire our instructors for your next staff wellness day or for a big event - whether corporate or personal - our classes are a great inclusive activity to get everyone involved.
It Makes Sense To Care
At Sense, we're proud of our friendly but professional approach, taking care to always ensure we deliver a reliable service. With our attentive customer service team on hand whenever you need us, you'll feel looked after from start to finish, and can advise you on the perfect massage solution for your event - big or small!
So call us today and talk with a member of our team, or get a free instant quote here. We can't wait to work with you!
We're also available in: Carterton, Witney, Poffley End, Pusey, Ramsden, Over Norton, Over Worton, Cirencester, Oxford and Wantage.