Desk Massage in Carterton
On-site Massage for Offices in Carterton: Treat Your Staff To Something New!
Looking for a cool way to treat your staff? An on-site chair massage gives immediate results! We already work with a number of companies in and around Carterton providing on-site chair massage, offering a number of other therapies including Indian head massage and hand and foot reflexology, and with a great number of Sense Massage Therapists based near Carterton we can have someone ready to treat your staff at a moment's notice!
Make Waves with Massage: Massage and Marketing Promotions
Marketing your brand well in the modern age can be incredibly powerful, and offering massage as part of your next promotion is a great way to promote yourself as a company that cares for its customers. Corporate massage is also a great way to intrigue customers and get them to engage with your marketing efforts, helping you gain that initial interest and create a brand relationship that will last. Many companies also use corporate massage at other corporate events to nurture relationships with existing clients, partners or even staff, giving something back and creating a more meaningful business connection.
Bespoke Wellness Packages for Your Event or Party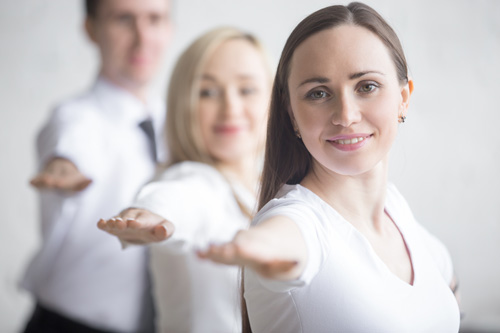 At Sense Massage, we create bespoke Wellness Packages for every occasion, from corporate Wellness Events to private parties. With a range of classes and treatments to suit the needs of you and your guests - as well as your budget - you're bound to find something to suit your event. Why not get a free instant quote now? Alternatively, feel free to browse our Wellness Day page for more information.
Looking After Your Staff Makes Sense
Whilst it may not be your first reason for opting for on-site massage, at Sense Massage Therapy, we know that looking after your staff pays. We've seen it. Reduced sick days; reduced absenteeism due to lack of motivation, stress or a multitude of other reasons; and most importantly, reduced staff resignations; are all common benefits of a regular staff care program - and massage offers this as well as numerous other health benefits. Motivating your staff and taking care of them can really pay off long term - and not just in the bank! The respect, loyalty and commitment you will earn from staff members is worth more than you can ever imagine.
So, what have you got to lose? See our prices now or get your free online quote today. If you prefer, have a chat with one of our team members about how we can help you. You can also check out our blog for regular health tips and information, or try our free online stress test to see if you need a massage yourself!
We're also available in: Great Barrington, Witney, Poffley End, Pusey, Ramsden, Over Norton, Over Worton, Cirencester, Oxford and Wantage.