On-Site Massage in Golden Valley
Join Companies in and Around Golden Valley Already Utilising Office Massage
As stress management becomes a top priority for businesses in a bid to reduce staff illness and sickness days taken, when it comes to their staff, many businesses in Golden Valley are already opting for office massage as a way to care for, motivate and revitalise staff. On-site massage, also known as acupressure massage, revolves around relieving tension in the body and revitalising individuals both physically and mentally. So, that's why so many companies in and around Golden Valley are investing in office massage to help manage and prevent common issues caused by the workplace, such as aches and pains, stress and poor posture.
Exhibitions and Marketing Teams in and around Golden Valley Love Our Corporate Massage Service
Help your company stand out from the crowd in a sea of exhibition stands or create a lasting impression on potential customers as a memorable part of your marketing campaign with an on-site therapist. You can even establish and further nurture relationships with partners or employees at corporate wellness events with on-site massage, and Sense have already worked with many companies all over the UK and Ireland, including Gloucestershire, improving their brand image and helping engage both staff and customers through the wonders of massage.
Hire Yoga and Mindfulness Instructors in Golden Valley
In addition to on-site massage, Sense Massage Therapy also provides instructors for a range of fabulous classes for hire in Golden Valley. These include yoga and stretching, as well as the ever-popular mindfulness, to help your staff or guests unwind and take the time to relax. Whether you want to hire our instructors for your next staff wellness day or for a big event - whether corporate or personal - our classes are a great inclusive activity to get everyone involved.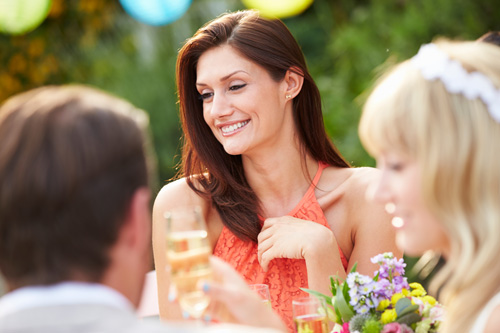 As well as offering on-site massage for offices and corporate Wellness Days, massage is a great addition to all kinds of events and needs. From golf days, weddings, hen do's and other special days, to fundraisers, festivals, fetes and community events, massage makes any event one to remember!
End-to-end Massage Events Service
Sense is proud to provide therapists all across the UK and Ireland, to events both big and small, and regularly work in and around Golden Valley and across Gloucestershire. Our vast workforce are also trained in a variety of treatments, so you can always have the perfect therapy for your event. With our professional organisers to guide you through it from start to finish, you'll see why each of our customers come back again and again.
So, why wait? Find out today whether Sense could provide the perfect solution for your next event, and get your free online quote now, or find out more about the services we provide here.
We're also available in: Cheltenham, Gotherington, Charlton Kings, Churchdown, Gloucester, Cambridge, Innsworth, Tewkesbury, Chalford and Chedworth.