Workplace Massage in East Keswick
On-site Massage for Offices in East Keswick: Treat Your Staff To Something New!
Looking for a cool way to treat your staff? An on-site chair massage gives immediate results! We already work with a number of companies in and around East Keswick providing on-site chair massage, offering a number of other therapies including Indian head massage and hand and foot reflexology, and with a great number of Sense Massage Therapists based near East Keswick we can have someone ready to treat your staff at a moment's notice!
Hire Yoga and Mindfulness Instructors in East Keswick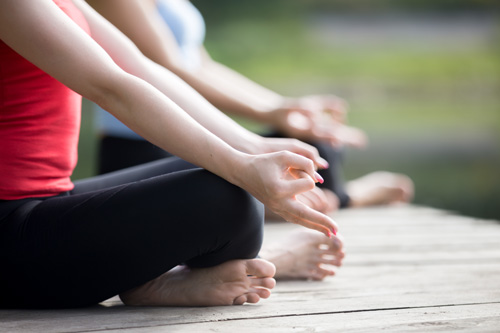 In addition to on-site massage, Sense Massage Therapy also provides instructors for a range of fabulous classes for hire in East Keswick. These include yoga and stretching, as well as the ever-popular mindfulness, to help your staff or guests unwind and take the time to relax. Whether you want to hire our instructors for your next staff wellness day or for a big event - whether corporate or personal - our classes are a great inclusive activity to get everyone involved.
In addition to providing on-site massage for corporate events, we also do massage for home and private events, including everything from evening parties to bigger occasions. We can visit your home for a pamper night in with the girls, making us a perfect addition for Hen Dos and big birthday parties. Alternatively, add massage to the biggest event in your life - your wedding! We regularly provide massage at weddings as it's a wonderful activity for guests to enjoy throughout the day, in between the photos, food and dancing.
The UK's Experts in On-Site Massage
Sense Massage Therapy have been organising on-site massage for events and offices throughout since 2000, and our therapists have been working in the industry even longer. With extensive experience and unrivalled professionalism, you can be sure that your event with us will go off without a hitch every time.
Interested in learning more about on-site massage and the therapies we offer? Visit our service page to find out all about each treatment, or get in touch with our team today.
We're also available in: Linton, Wetherby, Horsforth, Crossgates, Cross Gates, Halton, Leeds, Yeadon, Otley and Harrogate.