On-Site Chair Massage in Daventry
Offering Office Massage in Daventry and throughout Northamptonshire
Sense Massage Therapy provide on-site massage in Northamptonshire regularly, and office massage, like all massage, has numerous health benefits and has been proven to reduce stress. That's why offering office massage to your staff not only improves staff retention, but also reduces the likelihood of the need for sick days, saving you vast amounts in the long run too. It's a win-win for everybody!
Corporate Massage Makes for a Memorable Event
Corporate massage is flexible, fun and memorable for everyone involved, and when it comes to creating an exciting corporate event for partners and staff, or even potential customers, countless companies have found massage to be the most talked-about part of the day. On-site massage is also great for marketing promotions such as exhibitions or campaign stalls; big names such as Volvo have used our services for such events and seen great results!
Taking Care of Your Staff Makes Sense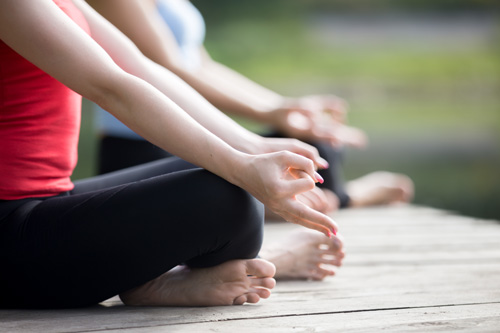 Those with their finger on the pulse of modern business know that investing in your staff is one of the best ways to make your business the best! Wellness days are a great way to give back to staff and show that you care, helping you retain their loyalty, create an awesome atmosphere within your workforce, motivate your team and even improve their mental and physical wellbeing. Taking care of your staff has never made more Sense!
Lights, Camera, Massage! On-Set Massage for Film, TV and Other Media
All filming sets can be hectic at times, and we've worked with all kinds of media groups in and around Daventry, helping keep the team and cast motivated and the atmosphere positive - and we can do the same for you! In addition to media sets and stages, our on-site massage therapists also work on a number of other more unusual settings, including local events, festivals, golf days and even weddings, bringing something different to each but always making sure everyone has a wonderful time.
The UK's Experts in On-Site Massage
Sense Massage Therapy have been organising on-site massage for events and offices throughout since 2000, and our therapists have been working in the industry even longer. With extensive experience and unrivalled professionalism, you can be sure that your event with us will go off without a hitch every time.
So, what have you got to lose? See our prices now or get your free online quote today. If you prefer, have a chat with one of our team members about how we can help you. You can also check out our blog for regular health tips and information, or try our free online stress test to see if you need a massage yourself!
We're also available in: Towcester, Rugby, Banbury, Brackley, Northampton, Royal Leamington Spa, Warwick, Lutterworth, Willenhall and Kenilworth.