Innovative Office Massage Techniques for Cambridge Companies
Promote a Healthy Workplace with Office Massage in Cambridge
Call our Cambridge team on 01223 953 554 for more information.
Taking care of your employees is crucial for staff retention, and workplace massage is an incredibly cost-effective and nurturing way to cultivate lasting relationships with your team. Our Sense therapists, based in and around Cambridge, are qualified in various therapies, including reflexology (hand and foot massage), Indian head massage, and indulgent on-site chair massage.
Build Stronger Brand Connections through Corporate Massage
Effective brand marketing in today's world can make all the difference, and including massage in your next promotion shows your company's commitment to customer care. Corporate massage sparks curiosity, encouraging customers to engage with your marketing efforts, establishing lasting brand relationships. Many companies also use corporate massage at other events to nurture relationships with existing clients, partners, or staff, giving back and fostering meaningful business connections.
Tailored Wellness Days for Your Company's Needs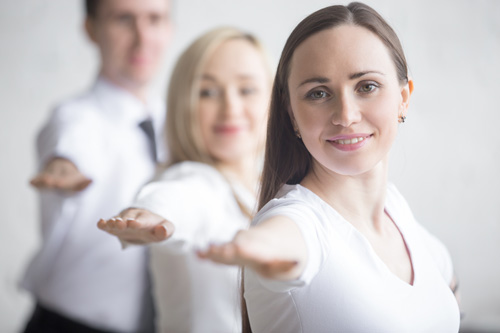 Customise your company's wellness days with a selection of tailored activities and treatments, including on-site massage, mindfulness workshops, and yoga classes. Sense Massage Therapy will work with you to create a unique wellness experience that caters to your team's needs and preferences, ensuring an unforgettable event.
Private Event Pampering: Massage Services for Home Parties and Weddings
In addition to corporate events, Sense Massage also provides massage services for private events, ranging from intimate parties to grand occasions. Invite us to your home for a pampering night with friends, making it a perfect addition to hen parties or milestone birthday celebrations. Or, incorporate our massage services into your wedding day, offering guests a memorable and relaxing experience throughout the festivities.
End-to-end Massage Events Service
Sense is proud to provide therapists all across the UK and Ireland, to events both big and small, and regularly work in and around Cambridge and across Cambridgeshire. Our vast workforce are also trained in a variety of treatments, so you can always have the perfect therapy for your event. With our professional organisers to guide you through it from start to finish, you'll see why each of our customers come back again and again.
Transform your office environment with our on-site massage services. Call our team on 01223 953 554 or get a free, personalised quote right now. Elevate your employees' well-being!
We're also available in: Newmarket, Soham, Royston, Yelling, St Ives, Saffron Walden, Ely, Haverhill, Godmanchester and Huntingdon.