Empower Your Team: Workplace Massage Services in Bangor
Enhance Employee Well-being with Office Massage in Bangor
Call our Liverpool team on 0151 673 1872 for more information.
Office massage has become an increasingly popular solution for alleviating workplace stress, providing both tension relief and an attractive incentive for employees. Massage demonstrates your care for your staff's well-being, and our therapists located close to Bangor share the same sentiment! During each session, our Sense therapists are dedicated to tailoring massages to every individual, ensuring each of your staff members gets the most out of their treatment. Our therapists based near Bangor work tirelessly to give your staff and other local companies' employees the best possible experience, reflecting the care you demonstrate by treating them to an office massage.
Elevate Corporate Events with Soothing On-site Massage Services
Utilise the power of on-site massage to elevate your corporate events, creating a soothing and inviting atmosphere that encourages engagement and interaction. Impress your guests with the thoughtful addition of massage services and demonstrate your company's commitment to their wellbeing and satisfaction.
Combining On-Site Massage and Wellness Activities for Unique Events
Combine on-site massage with other wellness activities like yoga and mindfulness classes to create a unique and engaging experience for corporate events, health fairs, and more. Our Wellness Package offers a flexible and customisable solution, allowing you to create the perfect event for your needs.
Add a De-Stress Station to Any Event or Venue, from Golf Days to Fundraisers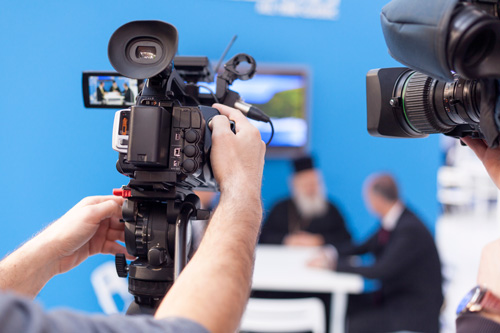 On-site massage is a great addition to pretty much any event, and our therapists have worked at all sorts! Setting up de-stress stations at fundraisers, on golf days, at festivals, on film sets and at many other types of events and venues, we help to bring something different to the day and keep faces smiling and shoulders relaxed.
Experience Top-Tier On-Site Massage Services with Sense Massage Therapy
As one of the UK's most established and experienced on-site massage providers, Sense Massage Therapy sets itself apart from the competition. Our dedicated team work closely with you throughout the booking process, ensuring that your event runs smoothly and professionally from start to finish. Choose Sense for a reliable, top-tier service every time.
So, what have you got to lose? See our prices now or get your free online quote today. If you prefer, have a chat with one of our team members about how we can help you. Call now on 0151 673 1872. You can also check out our blog for regular health tips and information, or try our free online stress test to see if you need a massage yourself!
We're also available in: Beaumaris, Llanfairfechan, Llangefni, Caernarfon, Penmaenmawr, Bethesda, Conwy, Llandudno, Llanrwst and Amlwch.