Foster Employee Wellness: Corporate Massage Treatments in Armagh
Office Massage in Armagh: Managing stress in your workforce
Call our Belfast team on 028 4348 2143 for more information.
Office massage is not only great for managing stress within your workforce, but it is excellent for staff retention, as it's a bonus that makes staff feel valued. Depending on your budget you can even get staff to contribute to their massage, offering a subsidised massage which is still a wonderful treat for your employees.
Attract Attention at Trade Shows with On-site Massage Offerings
Create a buzz at your next trade show or exhibition by offering on-site massage to visitors. Draw people to your stand with the promise of relaxation and stress relief, giving you the opportunity to engage with potential customers and showcase your products or services.
Bespoke Wellness Packages for Unforgettable Events
Create a memorable wellness event with our bespoke Wellness Packages, tailored to your specific needs and budget. From on-site massage to mindfulness and yoga classes, we provide a diverse range of activities and treatments to ensure your corporate wellness day or event is a resounding success.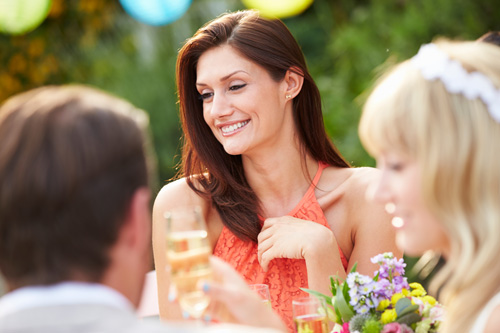 As well as providing on-site massage for offices and large corporate events, Sense Massage also caters for smaller occasions such as community events, offering everything from sports massage at the end of local sportives to relaxation stalls at festivals and fetes. Whatever your event, big or small, we can guarantee that massage will make it so much more memorable for all involved - and will certainly go down a treat every time!
Experience Top-Tier On-Site Massage Services with Sense Massage Therapy
As one of the UK's most established and experienced on-site massage providers, Sense Massage Therapy sets itself apart from the competition. Our dedicated team work closely with you throughout the booking process, ensuring that your event runs smoothly and professionally from start to finish. Choose Sense for a reliable, top-tier service every time.
So, if you're interested, view our prices or speak to our team on 028 4348 2143 or get a free no-obligation quote from our website today - what have you got to lose? We're here to help you, we don't hard sell because we love what we do, and we hope you will too!
We're also available in: Dungannon, Craigavon, Banbridge, Newry, Cookstown, Magherafelt, Lisburn, Antrim, Omagh and Newcastle.