Boost Employee Retention: Desk Massage Solutions in Worcester
Promote Work-Life Balance with On-site Massage in Worcester
Call our Birmingham team on 0121 4618 500 for more information.
Encourage a healthy work-life balance with on-site massage services in Worcester. Our dedicated therapists provide personalised treatments to help your staff unwind, de-stress, and refocus, fostering a positive, supportive work environment.
Corporate Massage: Making Your Next Business Event Special
Spark interest and intrigue at your next corporate event by treating guests to an on-site massage treatment. Whether you are looking to nurture business relationships with clients, company partners or staff, or to find new ways to engage and start that initial conversation with potential clients, Sense Massage never fails to leave guests happy! Utilise us for your next marketing promotion or in-house event, and be sure to make your event one that they won't forget!
Bespoke Wellness Day Packages
For a refreshing change of pace, why not explore Sense Massage Therapy's bespoke Wellness Day packages? These tailored events can include a variety of massage treatments and wellness classes, such as mindfulness and yoga, offering your employees a unique and rejuvenating experience.
Lights, Camera, Massage! On-Set Massage for Film, TV and Other Media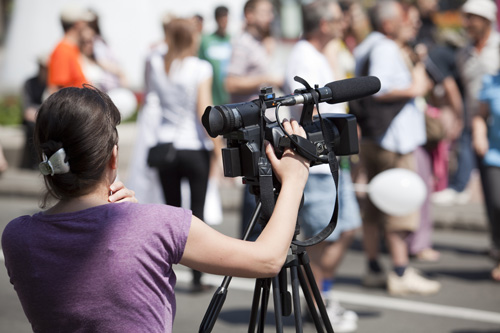 All filming sets can be hectic at times, and we've worked with all kinds of media groups in and around Worcester, helping keep the team and cast motivated and the atmosphere positive - and we can do the same for you! In addition to media sets and stages, our on-site massage therapists also work on a number of other more unusual settings, including local events, festivals, golf days and even weddings, bringing something different to each but always making sure everyone has a wonderful time.
Customised On-Site Massage Packages for Your Event: Let Sense Massage Therapy Handle It
As an established on-site massage company with therapists based in Worcestershire, Sense Massage Therapy offers a range of tailored treatments for offices, parties, and events. Our simple booking process ensures you'll find the perfect massage package for your unique needs.
Experience the transformative power of office massage. Call us at 0121 4618 500 or request a free, instant quote online. Join the ranks of thriving businesses in Worcester!
We're also available in: Droitwich, Great Malvern, Stourport-on-Severn, Knighton, Bromsgrove, Bewdley, Kidderminster, Evesham, Redditch and Tewkesbury.