Transform Your Workplace: On-Site Chair Massage in Swansea
Discover the Advantages of Office Massage for Companies in Swansea
Call our Cardiff team on 029 2185 0980 for more information.
As stress management becomes increasingly important for businesses aiming to reduce staff illness and sick days, many companies in Swansea are choosing office massage as a way to care for, motivate, and revitalise their staff. On-site massage, also known as acupressure massage, focuses on relieving tension in the body and rejuvenating individuals physically and mentally. That's why numerous companies in and around Swansea are investing in office massage to help manage and prevent common workplace-related issues, such as aches and pains, stress, and poor posture.
Corporate Massage: Making Your Next Business Event Special
Spark interest and intrigue at your next corporate event by treating guests to an on-site massage treatment. Whether you are looking to nurture business relationships with clients, company partners or staff, or to find new ways to engage and start that initial conversation with potential clients, Sense Massage never fails to leave guests happy! Utilise us for your next marketing promotion or in-house event, and be sure to make your event one that they won't forget!
Holistic Wellness Activities for Corporate Events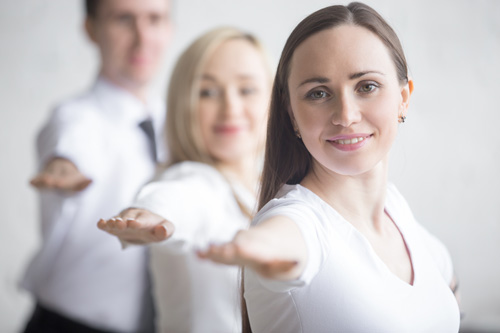 Offer a comprehensive wellness experience for your employees or event guests with our range of holistic activities, including yoga, stretching, and mindfulness classes. These activities are ideal for staff wellness days, corporate events, or even private functions, providing a unique and engaging experience for all involved.
Film Set Massage: Boosting Morale and Reducing Stress
Enhance your film set atmosphere and keep your crew motivated with on-site massage services. Our experienced therapists work with various media groups, ensuring a positive environment amidst the chaos. We can also cater to local events, festivals, and even weddings, offering a unique and enjoyable experience for all.
Sense Makes Massage Simple: No Stress, No Fuss
Sense Massage Therapy is one of the most long-standing and therefore experienced massage company in the UK, and it's our expert knowledge of the industry that mean you can totally relax with us at the helm. With many experienced therapists based in Swansea, we're sure to have the ideal treatment for your office, party or event, and once you've picked your perfect package we'll get it sorted. Simple.
So, if you're interested, view our prices or speak to our team on 029 2185 0980 or get a free no-obligation quote from our website today - what have you got to lose? We're here to help you, we don't hard sell because we love what we do, and we hope you will too!
We're also available in: Gorseinon, Birchgrove, Neath, Port Talbot, Llanelli, Ammanford, Crynant, Burry Port, Maesteg and Porthcawl.