Relax, Recharge, Refocus: Chair Massage in Stoke-on-Trent
Revitalise Your Workplace Atmosphere with On-site Massage in Stoke-on-Trent
Call our Stoke team on 01782 894 305 for more information.
Elevate your workplace atmosphere with on-site massage services in Stoke-on-Trent. Our professional therapists deliver personalised treatments that target stress and tension, leaving your employees feeling rejuvenated, appreciated, and ready to excel in their roles.
Corporate Massage Can Help You Beat Your Competitors
Want to stand out from your competitors? On-site massage could give your marketing promotions the edge they need. Massage brings people together, and whether you utilise it for making that initial connection with your customers, or at internal or external corporate events, a relaxing treatment with one of our therapists will certainly leave a great impression - and leave customers, partners or staff feeling wonderful too!
Wellness Days for the Workplace
If your company provides staff fun days or team-building events, then why not consider holding a wellness day for your next event? Wellness Days are a great way to show your staff that you care about their wellbeing, and can give them chance to reground during busy season or as a treat at the end of one. From on-site massage to suit every taste, to classes such as mindfulness, meditation and yoga, allow your team to unwind and recharge, ready for the next working day!
Media Industry: Enhancing Productivity with On-Site Massages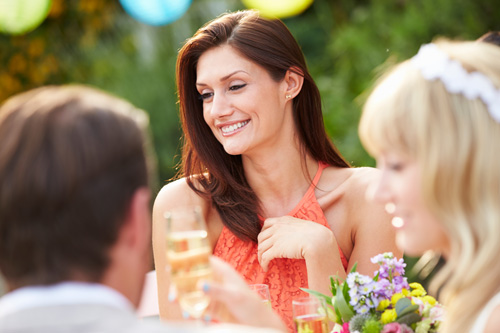 Sense Massage Therapy extends its services to the media industry, delivering soothing massage treatments to actors, crew members, editing teams, backstage personnel, and performers. Our massages help maintain a calm and cheerful atmosphere amidst the typically high-stress environment of media production, fostering increased focus and productivity.
It Makes Sense To Care
At Sense, we're proud of our friendly but professional approach, taking care to always ensure we deliver a reliable service. With our attentive customer service team on hand whenever you need us, you'll feel looked after from start to finish, and can advise you on the perfect massage solution for your event - big or small!
Want to find out more about what we can do for you? Speak with one of our team members today on 01782 894 305, check out our prices or click here for a free online quote.
We're also available in: Newcastle-under-Lyme, Talke, Kidsgrove, Biddulph, Alsager, Stone, Mossley, Leek, Cheadle and Congleton.