Premium On-Site Massage Experience in Preston
Elevate Team Spirit and Focus with Workplace Massage in Preston
Call our Preston team on 01772 414 454 for more information.
Embrace the power of workplace massage in Preston to uplift your team's spirits and improve focus. Our dedicated Sense therapists offer a variety of treatments tailored to your staff's needs, supporting a healthier and happier workforce.
Strengthen Client & Partner Relationships with Corporate Massage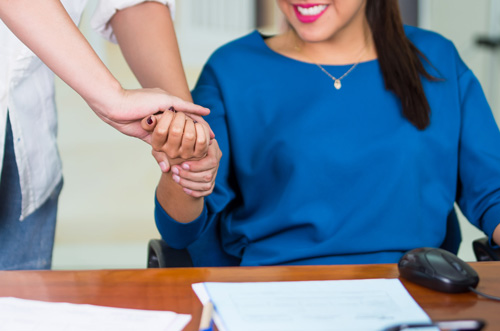 Build stronger relationships with clients and partners by offering on-site massage at your next business gathering. Demonstrate your commitment to their wellbeing and leave a lasting impression by providing a luxurious and rejuvenating experience they won't forget.
Wellness Days for the Workplace
If your company provides staff fun days or team-building events, then why not consider holding a wellness day for your next event? Wellness Days are a great way to show your staff that you care about their wellbeing, and can give them chance to reground during busy season or as a treat at the end of one. From on-site massage to suit every taste, to classes such as mindfulness, meditation and yoga, allow your team to unwind and recharge, ready for the next working day!
On-Site Massage: Bringing Relaxation to Diverse Events and Venues
Diversify your event offerings with our on-site massage services. From fundraisers and festivals to golf days and film sets, our therapists bring relaxation and rejuvenation to all types of events, creating memorable experiences for attendees.
Boosting Staff Morale & Reducing Absenteeism: On-Site Massage Benefits for Businesses
Investing in on-site massage and staff care programs can significantly benefit your business. Sense Massage Therapy has seen firsthand the positive effects of regular staff care, including reduced sick days, improved motivation, and increased employee retention. Experience these benefits and more by incorporating our on-site massage services into your workplace.
Want to find out more about what we can do for you? Speak with one of our team members today on 01772 414 454, check out our prices or click here for a free online quote.
We're also available in: Fulwood, Bamber Bridge, Leyland, Ulnes Walton, Longridge, Freckleton, Kirkham, Chorley, Blackburn and Darwen.