On-Site Massage in Orston
Office Massage in Orston and Managing Workplace Stress
Call our team on 0800 488 0606 for more information.
Office massage is great for managing stress in the workplace, offering your staff in Orston time to relax and ease away muscular as well as emotional tension. Offering on site massage as a yearly, quarterly or monthly bonus for staff can also help manage stress levels long term by raising morale and keeping the team motivated, giving them a regular treat to look forward to. We've found regular workplace massage has been particularly helpful in highly-pressurised industries, and we've already helped many companies based in and around Orston in these stressful niches such as sales, teaching, finance and many more.
Engage Your Customers with Corporate Massage
When it comes to exhibitions and marketing promotions, it's important to stand out so that you make a lasting impression on potential customers. Massage helps engage people of all ages, and treatments are an exciting and unusual activity that never ceases to draw on people's curiosity. Companies all over the UK use Sense to enhance their corporate events and promotions, using massage to open doors in ways many never thought possible.
Hire Yoga and Mindfulness Instructors in Orston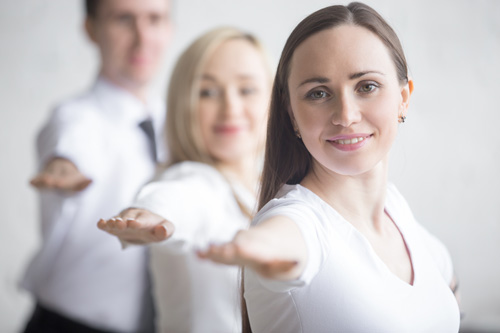 In addition to on-site massage, Sense Massage Therapy also provides instructors for a range of fabulous classes for hire in Orston. These include yoga and stretching, as well as the ever-popular mindfulness, to help your staff or guests unwind and take the time to relax. Whether you want to hire our instructors for your next staff wellness day or for a big event - whether corporate or personal - our classes are a great inclusive activity to get everyone involved.
On-Site Massage for Weddings and Special Occasions
When it comes to your special day, you'll certainly want to entertain your guests in between the photos and food, and massage is one of the wonderful ways you can treat them! With foot reflexology to soothe those souls in heels, hand reflexology for those who want to be pampered but stay looking pristine, and soothing shoulder rubs and acupressure back massage for those that want to totally relax - there really is something for everybody.
If You Don't Love Us, Get Your Money Back
Sense Massage Therapy have been providing chair massage and other massage treatments throughout the UK since 2000, and it's our outstanding service that means that we will continue to be trusted again and again. We're so confident that you'll love our therapists and our service, we even offer a 100% Money-Back Guarantee - which we're proud to say no one has ever wanted to redeem!
Interested in finding out more? View our prices now or call our team on 0800 488 0606 anytime to discuss what we can do for you. No matter what your event or budget, we'll be sure to find a solution that's right for you.
We're also available in: Bingham, Owthorpe, Plumtree, Carlton, West Bridgford, Nottingham, Arnold, Clifton, Newark-on-Trent and Ab Kettleby.