Office Massage in Newhey
Offering Office Massage in Newhey and throughout Greater Manchester
Sense Massage Therapy provide on-site massage in Greater Manchester regularly, and office massage, like all massage, has numerous health benefits and has been proven to reduce stress. That's why offering office massage to your staff not only improves staff retention, but also reduces the likelihood of the need for sick days, saving you vast amounts in the long run too. It's a win-win for everybody!
Corporate Massage: The Perfect Way To Make Your Business Stand Out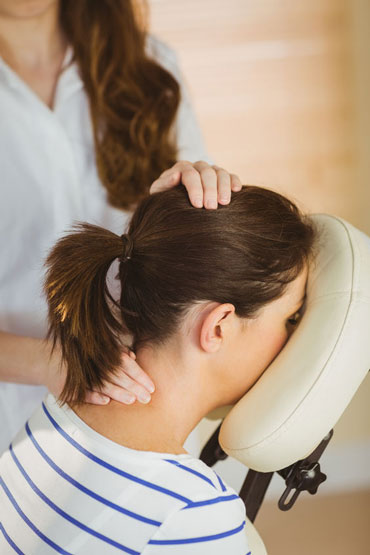 On-site massage is a great addition to many corporate events, from exhibitions and public marketing campaigns, to corporate days such as team building events or corporate wellness days. Massage can not only help your company stand out, but can offer a friendly and inviting way to begin that initial engagement with new potential customers, as well as leaving them with a lasting impression of your business.
Wellness Classes Are Always a Winner
Looking for an activity for your event that's a little different? We offer a range of wellbeing services alongside our full selection of massage options, including wellness classes such as mindfulness and yoga. These are often a great addition to staff training days, helping enhance employee engagement in the training day as well as giving a special bonus to workers.
Bringing People Together with Massage Since The Millennium
Founded in 2000, Sense Massage Therapy has worked to bring people together and foster wellbeing awareness within hundreds of companies in nearly every sector; from finance and marketing firms, to schools training days and bespoke promotions, we really have done it all. Our dream is to bring massage and wellness to every company, and show businesses how powerful caring for staff, partners and customers can be. You'll be surprised at the benefits! It really is true: give just a little, and you'll get such a lot.
Interested in learning more about on-site massage and the therapies we offer? Visit our service page to find out all about each treatment, or get in touch with our team today.
We're also available in: Rochdale, Milnrow, Littleborough, Royton, Shaw, Oldham, Lees, Heywood, Chadderton and Middleton.