On-Site Massage in Houghton Regis
On-site Massage in Houghton Regis
Looking for on-site massage in Houghton Regis? You've come to the right place. We have a large number of therapists available in your area ready to provide on-site therapy for whatever occasion you require. From office massage to corporate events, indulge your staff, guests, customers or partners in a relaxing escape from the modern world with a rejuvenating and revitalising treatment. Choose from a number of therapies including reflexology of the hands or feet, Indian head massage or an all-encompassing back, neck and shoulder chair massage.
Corporate Massage Makes for a Memorable Event
Corporate massage is flexible, fun and memorable for everyone involved, and when it comes to creating an exciting corporate event for partners and staff, or even potential customers, countless companies have found massage to be the most talked-about part of the day. On-site massage is also great for marketing promotions such as exhibitions or campaign stalls; big names such as Volvo have used our services for such events and seen great results!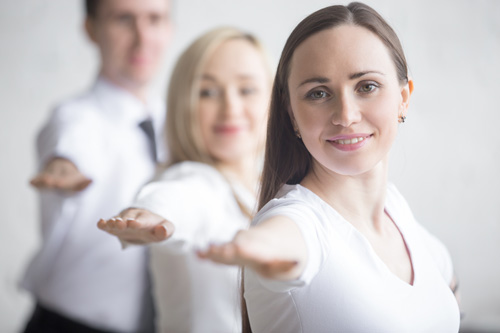 Wellness Days are another great way to treat your staff, hosting an entire day of treats focussed around your staff's health and wellbeing. Alongside our on-site massage treatments, Sense also offer instructor-lead classes tailored for these sorts of events, such as mindfulness and yoga, which you can combine with some of our other wellness day ideas that we posted on our blog here.
Save the Date for Sense: On-Site Massage for Weddings
Having some fun activities for your guests to enjoy on your wedding day can really add to your special day and massage is one that always goes down a treat. From a relaxing shoulder and back rub to a pampering hand massage, on-site massage is a great way to indulge your friends and family on this special occasion, and keep them limber in between all the food, photos and festivities!
Sense Makes Massage Simple: No Stress, No Fuss
Sense Massage Therapy is one of the most long-standing and therefore experienced massage company in the UK, and it's our expert knowledge of the industry that mean you can totally relax with us at the helm. With hundreds of therapists based in Bedfordshire, we're sure to have the ideal treatment for your office, party or event, and once you've picked your perfect package we'll get it sorted. Simple.
Want to find out more about what we can do for you? Speak with one of our team members today, check out our prices or click here for a free online quote.
We're also available in: Dunstable, Luton, Leighton Buzzard, Ampthill, Harpenden, Berkhamsted, Tring, Milton Keynes, Hitchin and Kempston.