On-Site Chair Massage in Dudsbury
Office Based Massage for Companies in Dudsbury
Forward thinking companies in and around Dudsbury are opting for office massage to help motivate, incentivise, revitalise and retain hardworking staff - and you could be too! Our massage therapists located in and around Dudsbury offer a range of treatment options, from hand and foot reflexology, Indian head massage, on-site chair massage and more, there's an option to suit everyone.
Corporate Massage: A Range of Treatments for Your Next Corporate Event
Why not liven up your next corporate event and treat your employees or partners to an indulgent massage treatment? We offer a range of on-site treatments including chair massage, reflexology and Indian head massage, all of which are flexible treatments which can be provided in any setting. Sense provide corporate massage for big or small events, indoors and outdoors, and for a wide range of industries - so why not give us a try? Corporate massage is cheaper than you think, and makes a great impression that your guests will never forget.
Offering Bespoke Wellness Day Packages, Unlike Anyone Else in Our Industry
Instead of your regular team-building events for your staff, why not offer them something a little different? Sense Massage Therapy provide bespoke Wellness Day packages, that can include a range of massage treatments, as well as health-oriented classes such as mindfulness and yoga. We create each Wellness Package with your budget and needs in mind, so you and your staff can have the perfect day at the perfect price.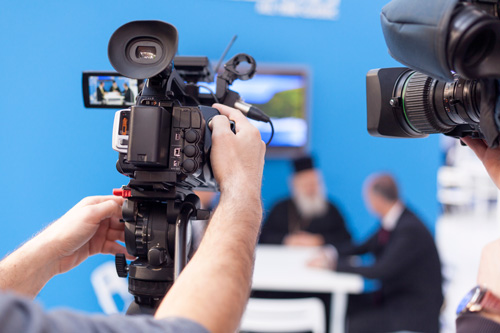 In addition to on-site and events massage, Sense Massage Therapy also works with those in the media industry, providing massage treatments to those on set, from the actors, their crew and the editing team to the backstage crew at music performances and the performers themselves. Massage keeps everybody motivated, happy and relaxed within what can be a very hectic and stressful atmosphere, and helps make everybody more driven to get things done.
Trust in Sense Massage For a Reliable Service
Our team at Sense Massage have been providing on-site treatments since 2000, and we have hundreds of trained therapists based all around the UK, with many based near Dudsbury, ready to make your next event a huge hit! With our comprehensive experience organising on-site massage for all events, big or small, you could say we're the McDonalds of massage: you can trust in Sense to deliver a perfect service every time.
Interested? Check out our prices or get a free instant quote sent straight to your inbox now, or if you prefer, speak to one of our team members to see which of our services might be right for you. For more health related information, you can also check out our blog where we regularly post useful tips on stress management, wellbeing and health related topics.
We're also available in: Ferndown, Kinson, Moordown, Holdenhurst, Verwood, Wimborne Minster, Wallisdown, Winton, Bournemouth and Christchurch.