Office Massage in City of Westminster
Office Massage in City of Westminster and Managing Workplace Stress
Office massage is great for managing stress in the workplace, offering your staff in City of Westminster time to relax and ease away muscular as well as emotional tension. Offering on site massage as a yearly, quarterly or monthly bonus for staff can also help manage stress levels long term by raising morale and keeping the team motivated, giving them a regular treat to look forward to. We've found regular workplace massage has been particularly helpful in highly-pressurised industries, and we've already helped many companies based in and around City of Westminster in these stressful niches such as sales, teaching, finance and many more.
Corporate Massage Can Help You Beat Your Competitors
Want to stand out from your competitors? On-site massage could give your marketing promotions the edge they need. Massage brings people together, and whether you utilise it for making that initial connection with your customers, or at internal or external corporate events, a relaxing treatment with one of our therapists will certainly leave a great impression - and leave customers, partners or staff feeling wonderful too!
Sense Massage also provide a number of other services including classes such as mindfulness and yoga, which are perfect for company wellness days and corporate wellbeing events. These are also perfect for other health oriented events, such as marketing promotions and charity fundraisers and can be paired with some of our other fun wellness day suggestions here.
Lights, Camera, Massage! On-Set Massage for Film, TV and Other Media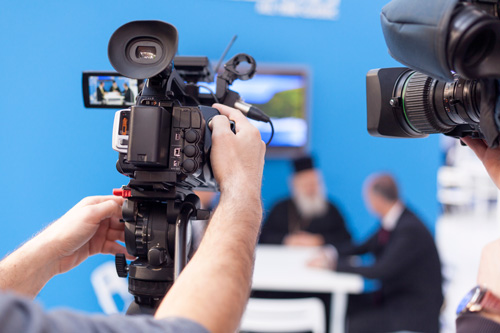 All filming sets can be hectic at times, and we've worked with all kinds of media groups in and around City of Westminster, helping keep the team and cast motivated and the atmosphere positive - and we can do the same for you! In addition to media sets and stages, our on-site massage therapists also work on a number of other more unusual settings, including local events, festivals, golf days and even weddings, bringing something different to each but always making sure everyone has a wonderful time.
It Makes Sense To Care
At Sense, we're proud of our friendly but professional approach, taking care to always ensure we deliver a reliable service. With our attentive customer service team on hand whenever you need us, you'll feel looked after from start to finish, and can advise you on the perfect massage solution for your event - big or small!
Interested in finding out more? View our prices now or call our team anytime to discuss what we can do for you. No matter what your event or budget, we'll be sure to find a solution that's right for you.
We're also available in: Hyde Park, Paddington, Warwick Avenue, Maida Hill, Kensington, High Street Kensington, Notting Hill, Abbey Road, Mayfair and Oxford Circus.