Customised Massage Packages for Chichester Workplaces
Increase Productivity through Office Massage in Chichester and West Sussex
Call our Eastbourne team on 01323 368 516 for more information.
Sense Massage Therapy regularly provides on-site massage services in West Sussex, with office massage, like all massage techniques, offering numerous health benefits and proven stress reduction. Offering office massage to your staff not only improves staff retention but also decreases the likelihood of sick days, saving you considerable costs in the long run. It's a win-win for everyone!
Corporate Massage: A Range of Treatments for Your Next Corporate Event
Why not liven up your next corporate event and treat your employees or partners to an indulgent massage treatment? We offer a range of on-site treatments including chair massage, reflexology and Indian head massage, all of which are flexible treatments which can be provided in any setting. Sense provide corporate massage for big or small events, indoors and outdoors, and for a wide range of industries - so why not give us a try? Corporate massage is cheaper than you think, and makes a great impression that your guests will never forget.
Combining On-Site Massage and Wellness Activities for Unique Events
Combine on-site massage with other wellness activities like yoga and mindfulness classes to create a unique and engaging experience for corporate events, health fairs, and more. Our Wellness Package offers a flexible and customisable solution, allowing you to create the perfect event for your needs.
Film Set Massage: Boosting Morale and Reducing Stress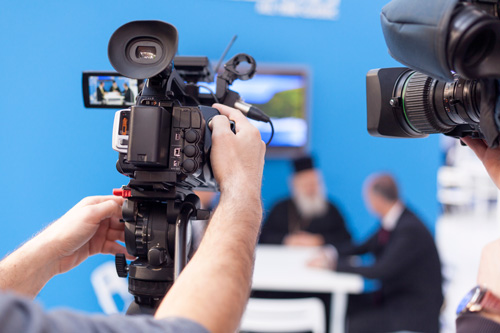 Enhance your film set atmosphere and keep your crew motivated with on-site massage services. Our experienced therapists work with various media groups, ensuring a positive environment amidst the chaos. We can also cater to local events, festivals, and even weddings, offering a unique and enjoyable experience for all.
UK's Leading On-Site Massage Provider: Dedicated Account Managers & Customer Satisfaction
As one of the UK's leading on-site massage providers, Sense Massage Therapy stands apart due to our unrivalled expertise and commitment to customer satisfaction. Our dedicated admin team work closely with you to ensure a seamless and stress-free experience from start to finish.
So call us today on 01323 368 516 and talk with a member of our team, or get a free instant quote here. We can't wait to work with you!
We're also available in: Westergate, Bognor Regis, Selsey, Emsworth, South Hayling, Havant, Arundel, Littlehampton, Toddington and Midhurst.