Workplace Massage in Carlisle
Discover the Advantages of Office Massage for Companies in Carlisle
Call our Penrith team on 01768 258 056 for more information.
As stress management becomes increasingly important for businesses aiming to reduce staff illness and sick days, many companies in Carlisle are choosing office massage as a way to care for, motivate, and revitalise their staff. On-site massage, also known as acupressure massage, focuses on relieving tension in the body and rejuvenating individuals physically and mentally. That's why numerous companies in and around Carlisle are investing in office massage to help manage and prevent common workplace-related issues, such as aches and pains, stress, and poor posture.
Attract Attention at Trade Shows with On-site Massage Offerings
Create a buzz at your next trade show or exhibition by offering on-site massage to visitors. Draw people to your stand with the promise of relaxation and stress relief, giving you the opportunity to engage with potential customers and showcase your products or services.
Investing in Employee Wellbeing for Business Success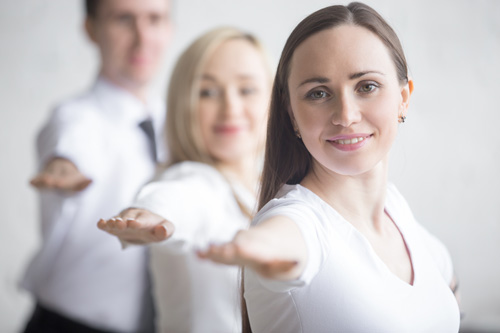 Embrace the modern approach to business success by investing in your employees' wellbeing with Wellness Days. These events can improve staff morale, productivity, and overall health by incorporating on-site massages, mindfulness classes, and yoga sessions, all contributing to a thriving work environment.
Diverse Events and Memorable Massage Experiences
On-site massage services cater to diverse events, from corporate wellness days to special occasions such as golf days, weddings, and hen parties. Our massage therapists also attend fundraisers, festivals, fetes, and community events, ensuring every event becomes a cherished memory for attendees.
Trust in Sense Massage For a Reliable Service
Our team at Sense Massage have been providing on-site treatments since 2000, and we have hundreds of trained therapists based all around the UK, with many based near Carlisle, ready to make your next event a huge hit! With our comprehensive experience organising on-site massage for all events, big or small, you could say we're the McDonalds of massage: you can trust in Sense to deliver a perfect service every time.
So, why wait? Find out today whether Sense could provide the perfect solution for your next event, and get your free online quote now, or find out more about the services we provide here. If you prefer, please call our team on 01768 258 056.
We're also available in: Annan, Penrith, Langholm, Keswick, Lockerbie, Cockermouth, Maryport, Lochmaben, Appleby-in-Westmorland and Dumfries.